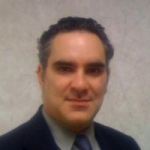 Eric Weissman, a veteran recruiter with nearly 20 years of experience in the world of recruitment consulting, recently placed a candidate at one of Reflik's flagship clients – a Fortune 250 professional services company. He has earned thousands of dollars for this placement on the Reflik platform
We spoke with Eric on the phone to figure out just how he did it. He told us that he was successful because Reflik webinars gave him a platform to ask the 2 questions recruiters MUST ask to unlock hiring managers' needds instantly. 
Reflik Webinars
Eric does not limit himself just to job descriptions or the job insights pages that Reflik and our clients provide for recruiters. He understands that there is more to finding the perfect candidate. Job descriptions and even Reflik's own job insights are just the starting point for recruiters, according to him.
"The Reflik webinar is a very important resource," Eric said. "It allows recruiters to understand the client."
Webinars give recruiters like Eric an opportunity to take a deeper-dive into a requisition, to go from merely understanding what the position is about to mastering what the client needs in their next hire.
By understanding the client, recruiters grasp a more holistic view of the company, its mission, and how the right candidate would fit into the organization.
What Does "Know The Client" Mean?
You know the client when you can identify and describe what their pain points are and how the perfect candidate will solve those pain points.
"In an ideal world, the job description will have everything a recruiter needs," Eduard Tilihoi pointed out. Eduard is an account manager on the Reflik team and is assigned to our flagship client.
"Things like the job description and Reflik's job insights page are certainly great places to start the search. To really understand who the client is looking for, however, recruiters must research and fully understand the company in question," he said.
Recently, a Dallas-based tax company called Ryan posted a job on our platform looking for a Scientific, Research, and Experimental Development (SR&ED) Manager. In the job description, a point is made that the company is looking for people with civil engineering degrees.
"We had recruiters who were finding engineers with no SR&ED experience," Eduard told us.
At the end of the day, Ryan was so adamant about finding a civil engineer with a tax background because this was a junior role requiring no more than 2 years of SR&ED experience. It can be difficult to find someone with that kind of background.
However, someone who does not understand Ryan's needs and pain-points would assume that Ryan was looking for a candidate with either a civil engineering degree or 2 years of SR&ED experience.
Ryan wanted someone with 2 years of SR&ED experience or a candidate with a Bachelor's or Master's degree in civil engineering with some experience in SR&ED.
In this case, the understanding of Ryan's approach to SR&ED services, specifically their requirement for a junior-level SR&ED professional, is important.
Why is it always important to understand the client?
By understanding the client, you will be able to attain clarity about the job. It sets you apart from the crowd by enabling you to understand aspects of the client's business that will elude most recruiters.
You will anticipate and address the feedback that the employer will make about a candidate before you even submit that candidate.
In the end, you will save time, avoid frustration, and maintain your candidate's trust in you and your ability to win them a job.
Understanding the client allows you to avoid unnecessary back-and-forth with the client. But there is more to lose than just time when you fail to build a thorough context for every job you work on.
Avoidable rejection from clients can be costly because it could seriously jeopardize your relationship with a candidate, who will be perfect for another job.
Avoiding rejections, by anticipating client's feedback and understanding a client's needs, quickens the pace of the recruiting process and preserves your credibility as a recruiting professional.
How Do You Get To Know The Client? – The 2 questions recruiters MUST ask the client
As a recruiter, you must build out context for each job. Reflik webinars give recruiters the opportunity to ask clients questions and, thus, build this understanding of the client.
Eric uses every webinar that Reflik hosts as an opportunity to understand the client and their needs. For every position he works on, Eric tries to understand:
How does the position fit into the client's organization? Why does the job exist? What purpose would the successful candidate serve to the organization?
Why might a candidate not be a good fit? What is the client not looking for? Why does the client feel like the candidates that they have been speaking with have not been up to par?
These are the 2 questions recruiters must ask. Certainly, Reflik provides our independent recruiters with plenty of information about what to look for in a candidate: past experiences, education, skills required, must-haves, good-to-haves, and so on.
However, there is a difference between what is written on a job description or the host of updates that are saved on the job insights section of every job on the Reflik platform and speaking with a client – understanding their motives, preferences, and needs.
Like anything in life, moreover, perfection is elusive. Getting all of the relevant information about a client is not always possible. But it is certainly something that should be attempted.
Eric noted: "Acquiring full client information is in the ideal world, one that we are not in. [Recruiters should] attend webinars and acquire the best information possible for roles they are seeking to support."
---
To sign up to the Reflik platform, click here.