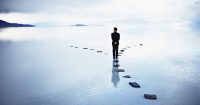 Every month, Reflik hosts a webinar for hundreds of Talent Acquisition and Recruiting leaders from companies across the US. Attendees represent a variety of verticals and industries including technology, financial services, manufacturing, legal services, healthcare, hospitality, and more.
In this month's webinar, Reflik's Director of Business Development Michael Bavaro discussed how crowdsourcing. Talent Crowdsourcing is a talent acquisition solution that helps hiring managers and Talent Acquisition executives recruit and hire the perfect candidates for their organizations. To talk about how Reflik's talent acquisition solution has helped the leading legal services firm on the East Coast, Stern & Eisenberg P.C., Jorida Jaho joined the webinar.
Jorida spent a few minutes talking about how her team recruited before they began using Reflik and the talent acquisition solutions they used. She then went into detail about how Reflik's Talent Crowdsourcing Platform helped Stern & Eisenberg recruit and hire top talent. In this quick interview, Jorida discussed why talent crowdsourcing is the talent acquisition solution of the future. She laid down three reasons:
Talent Crowdsourcing Helps Specialized Companies Find the Perfect Candidates
Talent Crowdsourcing is Effective and Simple
Talent Crowdsourcing, through Reflik, Makes Talent Acquisition Effortless
Below is the transcribed interview – a quick excerpt of the 45-minute webinar. To watch the full webinar, click here.
---
Talent Acquisition Solutions Today
Michael Bavaro: We have Jorida from Stern & Eisenberg as our guest speaker today.
With over 40 years of dedicated service to its clients, Stern & Eisenberg has acquired a reputation for representing its clients with both integrity and intensity.  They provide clients with reliable and reputable legal representation in a variety of service areas.
Jorida is an experienced Human Resources professional with a track record of working in the legal services industry.  She leads the recruiting efforts for all of Stern & Eisenberg's 11 offices. Jorida has hired a number of associate attorneys through Reflik.
Jorida joins us today to talk about crowdsourcing as it pertains to the recruiting industry.
In the 10 years that you've been working in HR & recruiting, before using Reflik, how have you recruited and hired highly qualified candidates?
Jorida Jaho: The standard approach has always been the same: try to fill the positions utilizing job boards, an ATS, and internal postings. Depending on the position and the level of difficulty in filling that position, I would reach out for help to various specialized agencies.
1. Talent Crowdsourcing Is A Talent Acquisition Solution That Helps Specialized Companies Find the Perfect Candidates
MB: What influences your decision when evaluating new vendors, platforms, or technologies?
JJ: What I am looking for is value. A combination of uniqueness, cost, and effectiveness. I want to make sure that my time is valued and of course I am looking for a great return on investment.
Talent Crowdsourcing is proven to work. I posted a few jobs and, within the first week, I saw that the community of recruiters and staffing agencies on the Reflik Platform began submitting interview-ready candidates.
MB: What challenges, in the past, have you faced when using traditional recruitment processes to fill your roles?
JJ: Since our firm is very specialized and growing at a high rate, the challenge has been finding candidates that have specific experience, within a reasonable time frame, and at a reasonable cost. The right candidates are very few and far between.
2. Talent Crowdsourcing is an Effective and Simple Talent Acquisition Solution
MB: What do you think talent crowdsourcing brings to the recruiting industry?
JJ: I like that I can cast a wider net through Reflik without having to manage multiple channels. Moreover, with Reflik, I can engage multiple recruiting channels, while only managing one!
Other talent acquisition solutions complicate recruiting by adding more steps to the process and introducing technology that becomes trapped in silos. Reflik's Talent Crowdsourcing Platform has simplified the entire recruiting process by reducing the steps I have to take to find that perfect candidate and by bringing together the technology I use every day.
3. Talent Crowdsourcing, through Reflik, Makes Talent Acquisition Effortless
MB: Does having a dedicated Account Manager with Reflik make the process more efficient for you?
JJ: Having a dedicated account manager makes a great difference.
I think that the Reflik's technology is great. It has the capacity to be used without an account manager but I love having the option to just e-mail my account manager and she has the candidate scheduled and confirmed for an interview.
MB: Because of our large community of recruiters, we are able to find candidates quickly and thus employers usually hire quickly. One last question: We have filled a few positions for your company so far.  How has the platform faired for you?
JJ: The platform has been very efficient and quick. It will find candidates in less than 10 days even for the most difficult to fill positions.
MB: Great. Thanks so much for taking a minute to talk with us today, Jorida.
JJ: No problem. Thank you, Michael!
---
Are you a hiring manager or a senior HR executive, looking to find the perfect candidate for your organization? Click here to schedule a demo to see how crowdsourcing can help you!