We spoke with a member of the Reflik Premium Recruiter program, Jorge Morante, about his success on the Reflik platform. Jorge described three benefits of the Premium program and how they enable him to succeed on the Reflik platform:
Speak with Reflik's Account Managers on a one-on-one basis
Make money quicker
Make more money
About Jorge Morante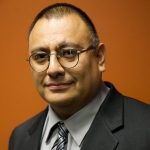 Recruiting for over 13 years in-house and at an agency, Jorge Morante has worked for leaders in the financial services industry like First Data Corporation and Broadridge Capital as well as a variety of staffing and executive search firms in the Greater New York City area. Before beginning his recruiting career in 2003, Jorge served in the US Army Reserve and was deployed to Kandahar, Afghanistan shortly after 9/11.
Late last year, in October 2017, Jorge decided to work for himself as an independent recruiter. After finding Reflik on Google, Jorge decided to try talent crowdsourcing. It did not take Jorge long to upgrade his Reflik account – and join the Reflik Premium Recruiter program.
Shortly thereafter, Jorge made his first placement with Randy's Worldwide. Recruiting a great Sales Account Manager, he earned thousands of dollars.
Here are the three top reasons Jorge chose to upgrade to a Reflik premium account.
Speak with Reflik's Account Managers on a one-on-one basis
Towards the end of the year, in December 2017, Jorge submitted a candidate for a Sales Account Manager role with Randy's Worldwide, a premier manufacturer of automotive parts. Although the candidate did have close to 13 years of experience in outside sales, unfortunately, he did not have substantial experience doing inside sales.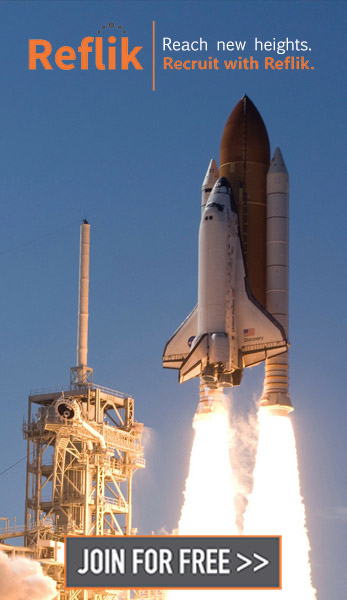 Randy's Worldwide's account manager at that time was Preetam Deshprabhu and she was unsure of the candidate.
Jorge knew this particular candidate was perfect for the job – he had a tremendous amount of experience in automotive sales, particularly in the aftermarket segment. He had only some experience doing inside sales – this, Jorge felt, should not undermine the candidate's knowledge and ability to sell within the client's market. So he set up a one-on-one meeting with Preetam to discuss his candidate.
Jorge made his case to Preetam, who sent the candidate over to the client. Within days, Randy's Worldwide began the interview process with Jorge's candidate.
"Being able to speak directly with someone and make your case as to why a candidate deserves a chance is completely unheard of nowadays," Jorge told us. "This is just one reason why Reflik stands apart as the best-in-class service for recruitment businesses."
Earn money ahead of time
"As a premium recruiter, I earn a portion of my placement fee before the guarantee period is over. This is nice."
Recruiters, who subscribe to the Reflik Premium Recruiter program, have the opportunity to earn 1/3rd of the referral reward within 30 days of the candidate's start date. To learn more about this particular benefit and other benefits of the Reflik Premium Recruiter program, click here.
Earn more in placement fees
"One particular benefit that I certainly am looking forward to [as a Premium Recruiter] is being able to earn a 10% bonus payment after my first three hires every year," Jorge explained. "This is a great opportunity to begin investing in my recruitment business."
| | | | | | | | | | | | | | |
| --- | --- | --- | --- | --- | --- | --- | --- | --- | --- | --- | --- | --- | --- |
| Month | Jan. | Feb. | March | April | May | June | July | Aug | Sept. | Oct. | Nov. | Dec. | Annual Total |
| Placements | 0 | 2 | 0 | 1 | 0 | 1 | 1 | 1 | 1 | 1 | 1 | 1 | 10 |
| Fees Earned by non-premium recruiters | 0 | $20,000 | 0 | $10,000 | 0 | $10,000 | $10,000 | $10,000 | $10,000 | $10,000 | $10,000 | $10,000 | $100,000 |
| Fees Earned by Premium recruiters | 0 | $20,000 | 0 | $10,000 | 0 | $11,000 | $11,000 | $11,000 | $11,000 | $11,000 | $11,000 | $11,000 | $107,000 |
As a Premium Recruiter, Jorge has the opportunity to receive a 10% bonus payment after his first three hires of the year.
Recruiters with the kind of placement record illustrated above could earn $107,000 or more per year. That's about $7,000 more than what a non-premium recruiter would make.
If you aren't impressed with earning an extra $1,000 a month – consider this. That extra money can be invested into your recruitment business. Scale your sourcing tools. Expand your search. Make even more money!
—
"I've tried other services that promise more business [for recruiters like me]." Jorge concluded. "And every time it ends the same way – either the jobs are stale, there are only a few jobs on the platform, or there is a poor communication infrastructure set up between the platform, the client, and the recruiter."
"With Reflik," Jorge continued, "things are different. Reflik's collection of open jobs is dynamic – the jobs I get to work on are real, authentic, and truly active. Reflik's people understand the important role I play in their clients' success."
In closing out our conversation, Jorge told us: "Reflik's free account does the job. You get access to great jobs. You get to engage with clients in Q&A sessions. But the Reflik premium account takes the Reflik experience to a whole new level, where you can actually build your business quickly and effectively."
____________________________________________________________________________________
Are you interested in joining the Reflik Premium Recruiter program? Click here to get started!