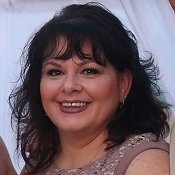 I've been a recruiter for 20 years. I opened up my own staffing agency, Direct 4U Recruiting, about a month ago. I use Reflik to get the jobs I work on. Reflik is fabulous and easy to use.
Shortly before transitioning into independent recruiting, I was a recruiter in the aeronautic industry. Even though I was a top recruiter, the company I worked for had to cut my recruiting fees. I didn't like how unpredictable corporate recruiting was becoming. So, I decided to recruit by myself. Reflik was the perfect place to start.
There are plenty of positions on the platform. They are of different kinds – such as IT and management. These different positions are all easy to find.
I don't have a lot of experience here, but with the help of Relik's community manager and the team of account managers, learning has become a quick process. They are easy to talk to.
Reflik is easy to use. The staff works to make it easy to source the right candidate. Job Descriptions are effective.
I love Reflik's "Job Insights" feature. It explains exactly what I should be looking for in my candidates. As far as I know, there is literally nothing like it out there today.
Susan, the account manager I work the closest with, provides me with deep insight into what it takes to get my candidate an offer. She draws out the exact picture of what employers want.David, the community manager, answers any question I have at any time.
During off-duty hours, I love using the chat box conveniently housed on Reflik's main page. The responses are quick and effective, as is expected from Reflik.
What I love about Reflik the most is that it is free for independent recruiters to sign up. It's a risk-free entrance into independent recruiting. I love it. I was skeptical, at first, to try independent recruiting. After finding corporate recruiting to be less than what I wanted, I decided to open up my own recruiting firm. I went all in. I took the risk. And Reflik was there to guide me every step of the way in a very simple and easy to use kind of way.