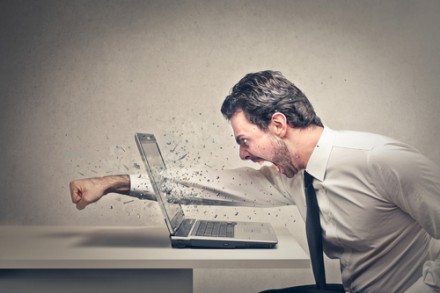 Katrina Kibben, managing editor for RecruitingDaily.com, opened up a new forum post on RecruitingBlogs.com. She writes:
Here's the deal: we're working on pulling together a tips and tricks type ebook + podcasts and I'm looking for your best recruiting tricks.

I'm thinking things like…

A technology that cuts down on e-mail and saves you a ton of time
A trick for managing and coaching hiring managers
The e-mail tricks you use to get candidates to respond
Your calling strategy
Surprisingly, a lot of the responses to her post aren't about how to become a better independent recruiter – as in how to find more qualified candidates. They discuss logistical and operational solutions. 1/4th of the independent recruiters posted that the only solution was hard work – again, not to become a better independent recruiter, but to tackle the operational and logistical issues like sending out more emails and dealing with employers.
Raise of hands: How many independent recruiters go down this path to recruit less and worry more about logistics and operations?
That's right, none of you. It's just not why you become an independent recruiter!
Independent recruiting is a fulfilling career. Earning a large financial reward and seeing your candidates in positions that they truly enjoys gives anyone a true sense of accomplishment.
There are a few challenges, though: How do you write a killer job description? How do you connect with employers? Is there a quick way to shortlist candidates from your large and abundant contact list?
There is great software out there to help employers manage these kinds of challenges. But independent recruiters, for the most part, are left alone – forced to scour through social media sites in agony, not being able to find what they are looking for; worse yet, many independent recruiters are working from a position of powerlessness in relationships with passive candidates and hiring managers.
The services you do use, as an independent recruiter, should relieve you of the hassle that you as an independent recruiter are currently facing. After all, if you don't mind the hassle, why quit your 9 to 5?
Shouldn't recruiting just be about connecting your contacts with great opportunities and collecting your reward? Didn't you want to become an independent recruiter to recruit more, to connect more people to great opportunities, to provide more companies with the talent they need, and to get the financial rewards you deserve? Independent recruiters spend so much time networking, maintaining their contact list, following up with their contacts – why complicate the process with operational duties that have nothing to do with recruiting?
Finding employers looking for candidates, writing up great job descriptions, understanding exactly what an employer wants in a candidate – these things aren't about hard work. They are logistical and operational. Any time or effort spent on this kind of work, as a recruiter, is time and effort spent not connecting people to great work – in other words, it's time and effort spent not recruiting.
The time is now to invest in creating and propagating technological solutions that takes away the burden of operations and logistics from the day-to-day duties of the independent recruiter, so that independent recruiters everywhere can do what they love to do – connect more candidates to more great opportunities.