StartUp Beat has featured Reflik in an article written by Oliver Griffin. Griffen lays out the major points behind Reflik's success, including:
Savings of up to 50% compared to agency fees for employers.
Reflik picks the 10 most qualified and ready-to-interview candidates in less than 10 days.
Recruiters and industry professionals earn an average cash reward of $10,000 for successful hires.
Read the full article here.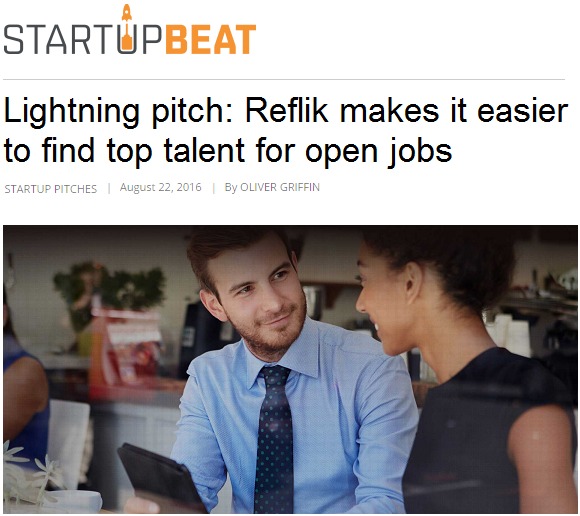 We are so grateful to Oliver and the entire StartUp Beat team for featuring Reflik. We encourage you to check it out, not only to get a better understanding of Reflik's innovations in the recruiting and HR space but to understand the broader landscape of innovative companies across industries and around the world. StartUp Beat is truly a pioneer when it comes to digital journalism in general and covering these kinds of companies in particular.