In June of this year, St. Louis-based freelance recruiter, Terence Miller, placed a candidate with J.B. Hunt and earned a sizeable placement fee. J.B. Hunt is a Fortune 500 Transportation Company dedicated to helping move freight efficiently. They were hiring a branch manager specializing in refrigerated transportation services in Dallas, TX.
Terence was determined to fill this position.  "Before Reflik," he told us, "I couldn't have imagined recruiting for J.B. Hunt, let alone helping them recruit and hire a highly talented candidate that fit their culture perfectly. Reflik has helped me scale my recruiting business drastically."
We spoke to Terence about this particular position and his journey to success. Here are the three ways Reflik was able to help Terence place his candidate.
1. Jobs from large, enterprise-level companies and exciting business units
"Reflik's clients are some of the best companies in America," Terence told us. "What drove me to sign up for Reflik and continue working on jobs available on the Reflik platform to this day is the fact that Reflik is working with very exciting companies on more specialized searches."
Currently, the job requisitions on the Reflik platform are from companies of all sizes, across industries, and around the country. There are millions of dollars in placement fees available on the platform.
2. Accurate job insights and feedback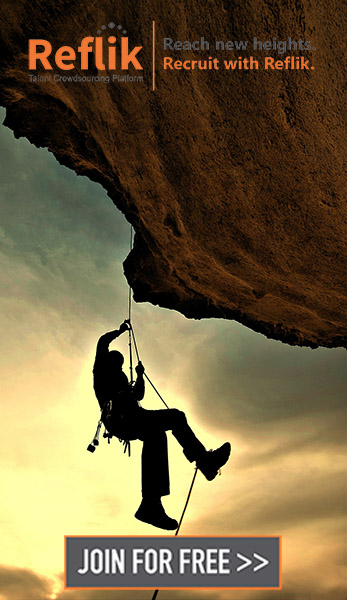 "Recruiting is a people business," Terrence told us. "I ask one question, wherever I am within the recruiting process: 'Who?'" Who is the ideal candidate? Where is she? What does she do now? What does she know? Where is she going with her career?
"I go beyond the resume," he continued. "I want to know the answers to these 'Who?' questions and that involves going beyond the job description and beyond the resume."
Reflik works to gather as much information as possible, beyond the job description. Reflik's Job Insights feature lists out details about the job most people cannot find anywhere else. What does the hiring manager want? What does the company's HR team look for? What are good to haves? What are must haves? These are all listed in the job insights, not in the job description.
According to Terence, Reflik's webinars are very important, as well. On client webinars, Terence and other members of the recruiting community have an opportunity to learn more about the client, the hiring team, and the particular job.
Terence told us. "With Reflik, everything is transparent. It is about finding the best candidates by whatever means necessary."
3. Reflik consults its clients – giving your candidates a fair chance
"The key to recruiting for any job," Terence said, "is certainly to know what your client is looking for, but also informing your client on the available talent."
"The reason Reflik is able to do this so well," Terence told us, "is because Reflik has the reach to make this argument very well."
Reflik has built the largest community of independent recruiters and recruiting agencies in the world. If certain candidates can be found, they will be found on the Reflik platform. Clients know this.
Every client has a dedicated account manager. Account Managers function as experts on the clients and their needs. They advise community recruiters on company culture as well as what the specific team and hiring manager want in their next hire.
"What the account managers are really good at," Terence pointed out, "is advising the client, functioning as a consultant, and explaining to them just how reasonable their expectations are based on the reality."
Figuring out what your client wants and delivering it is one thing. Conveying to your client valuable insights into the labor market and convincing them that their expectations should be revised to meet the reality of the market is a whole another animal.
Conclusion: Scale Your Recruiting Business with Reflik
In speaking with Terrence, a few points became clear. Certainly, Reflik has job requisitions across functional roles, industries, and across the country. There are plenty of jobs on the platform to choose from.
When you have decided which jobs you will work on, Reflik is there at every step of the way to help you attract and place the right candidates. If your candidates are truly the best, Reflik's account managers will go to work explaining to clients why your candidate should be interviewed for this position and help you make the placement.