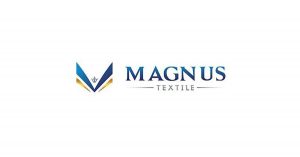 Magnus Textile is a Chelmsford, MA-based textile manufacturer, importer, and distributor. It offers Southern India's finest textile products to American restaurants, hotels, as well as hospitals and other healthcare facilities.
The niche company leverages a process tested by time to produce the best textiles in the world.
"Our story begins on the manufacturing floors of our family-owned textile mills in Southern India. For generations, this renowned group of mills have produced textile products used throughout the world." (Source: magnustextile.com)
Magnus is growing quickly and relies on recruiting and hiring top talent to fuel that growth.
According to the CMO at Magnus Textile, Edward Coady, "Reflik is a no-brainer." With Reflik's help, he recently hired the perfect sales manager for the niche textile company.
Before Magnus Textile, Edward worked for Launch Capital – the Venture Capital arm of the multibillion-dollar Pritzker/Vlock family. He has been a member of Boston's Venture Capital community for over five years. In June 2017, Magnus Textile raised a round of funding from Launch Capital. This was when he jumped on board the management team at Magnus.
We sat down with Edward to get his take as an employer on Reflik. We talked about the challenges he faced while navigating today's recruiting services landscape and how he overcame them using Reflik.
Niche Company's Recruiting & Talent Acquisition Challenges
Before partnering with Reflik, Edward implemented a digital recruiting strategy. He also worked with a recruiting agency. He found industry-related limits to both approaches. Edward was unable to access the right candidates.
"Not everyone in the textile business is online, using LinkedIn," Edward told us. "Digital tools do not reach far enough in this industry."
A recruiting agency found Edward's job posting online and approached him. However, he found that employing a single recruiting agency was not enough. The fact that many people in the textile industry are offline was not the problem. The candidate pool just was not large enough. The firm's search was too localized.
"The recruiting agency we worked with was good. They understood the job requisition well. But, unfortunately, they did not have access to a large enough candidate pool to find the right fit for the job."
This is why Edward chose Reflik:
#1 Hire Candidates, Not Recruiters
Reflik's recruiting model removes the risk of not working with the right recruiting agency.
"You don't have to pick and choose recruiters and agencies on Reflik," Edward told us. "There is no chance for missing out on great talent."
Once your jobs go live on the Reflik platform, the right set of recruiters start working on it. They submit candidates to Reflik. Reflik sends you only the best candidates.
This is completely different from the "freelance" model, where clients are introduced to independent recruiters and agencies. Reflik is not in the business of introducing you to a recruiter, but in the business of recruiting on a massive scale so that you can hire top talent.
#2 Large Reach
Edward also found that, by tapping into a large community of independent recruiters and recruiting agencies, Reflik has the reach he was looking for. "Reflik really scales your reach. No stone is unturned," he explained.
#3 Best-in-Class Resume Filtering
Online job boards give employers access to a large pool of people who are actively looking for their next career move. But, they do not have built-in filtering tools. Employers like Edward are bombarded with thousands of resumes.
"I only received 10 to 12 resumes [on Reflik]," Edward told us. "They were all highly-qualified candidates. Processing these resumes and notifying Reflik about our decisions was simple and quick."
---
We spoke to the recruiter who made Magnus Textile's success possible, Kirthi Menon, a few weeks ago. You can read Kirthi's success story here. Kirthi found the candidate, selected by Edward, just 10 days after the job went live on the Reflik platform.