Warren Buffett is thought to have said, "Never rely on a single source of income." The world we live in is a particularly unpredictable place. The stability of a single source of income is questionable. Additionally, the more sources of income you have, the wealthier you are. (You don't have to be the Wizard of Omaha to know that one).
So, how do you build out your second, third, or even fourth source of income?
We sat down with Dennis Hardy to tackle this question. Dennis is a veteran IT consultant who now uses his network to earn additional income on the Reflik platform.
Meet Dennis Hardy, a veteran IT professional
Dennis has worked as an independent IT consultant for nearly 30 years. He currently owns his own consulting shop.
We spoke with Dennis, in light of his most recent success on the Reflik platform with American Woodmark Corporation.
For close to six months, American Woodmark was looking for a Human Resources Manager. They could not find someone with the right career history and advanced education in Human Resources – who also has worked in a manufacturing plant.
Dennis was able to recruit the perfect candidate for American Woodmark and earned thousands of dollars by tapping into his personal and professional network.
Your Network is a Source of Additional Income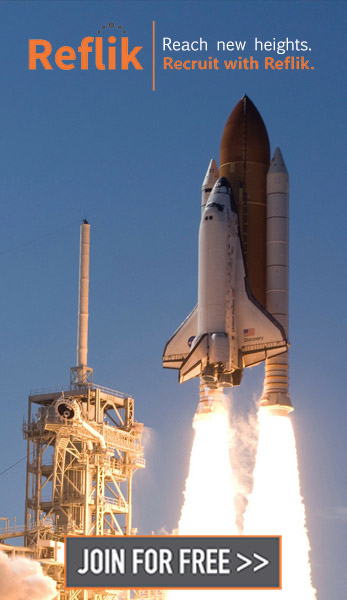 Dennis uses alternative methods to find the best fits for the jobs he is working on, leveraging his years of experience in the world of IT and project management. His personal network is his sole source for candidates, a source he uses to fill jobs that he finds on Reflik.
How To Tap Into Your Personal Network
"I tell my friends, my family, and professional connections that I'm working on Reflik now," Dennis told us. "The key is to bring it up in a non-intrusive way."
According to Dennis, by telling people that you are now working on Reflik, you can talk about what jobs you are working on and the kind of people you are looking for. It is easy for the people in your life to provide you with insights, make introductions, and do whatever else is necessary to help you move the needle.
Monetize Your Entire Professional Network…Beyond Your Specialization
In his long career as an IT consultant, Dennis has met plenty of professionals outside of IT, as well. On a recruiting platform, such a Reflik, which has jobs across all industries and functional roles, a more diverse network can be very helpful.
"As a consultant, you build a close relationship with HR professionals," Dennis explained. "In any large company, the HR department connects consultants to the broader organization."
It was such a connection that helped Dennis recently fill an HR Manager position with American Woodmark and earn thousands of dollars in placement fees!
Conclusion
To close out our conversation, we asked Dennis what he thinks of the Reflik platform.
"Overall, my experience with Reflik has been positive," Dennis concluded. "The feedback from employers is reliable. The Track Candidates feature works like a charm. And I get to use my hard-won skills as an experienced IT consultant to open up a new source of income. It's a win-win."
The Track Candidate Feature is a section on the Reflik platform that lists critical, real-time information about each candidate submitted. To learn more about the Track Candidate Feature, click here.