Company on a Mission: Nutiva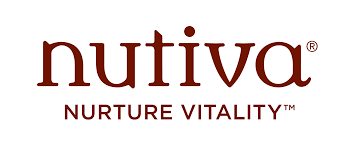 Having brought to life five ecological non-profits since the 1980s, John Roulac founded Nutiva in 1999 with 500 hemp bars and a mission to revolutionize the way the world eats. Today, Nutiva is the leading plant-based organic food brand and has been named one of the fastest-growing companies in America by Inc. Magazine seven times.
Meet Prapti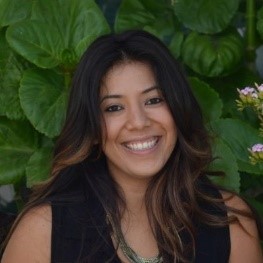 With well over 10 years of experience in HR and Finance, Prapti Rana is the People & Payroll Manager at Nutiva.
Talent Acquisition – finding, attracting, and acquiring top talent – is only a part of her day-to-day. Like most HR managers, she is also responsible for a full-suite of HR duties: on-boarding, benefits and wellness initiatives, workforce planning, and more.
Being in charge of such a core component of such a quickly growing company, Prapti needed a hassle-free recruiting solution. We spoke with Prapti about how Reflik helped her meet ready-to-hire candidates and allowed her to focus on other HR-related priorities.
"Prior to using Reflik, I had only been posting open positions onto numerous job boards through our Applicant Tracking System to track incoming candidates."
"Had I known Reflik existed before," Prapti admitted. "I would've just used it all along."
Beyond The Numbers
Certainly, Reflik's price-point was attractive for Nutiva. But there was way more to Reflik for Prapti than just a lower cost-per-fill.
"What I liked the most about Reflik wasn't just how it is less expensive than most solutions out there or the fact that it took just 2 days to find our next hire. It was the customer service," Prapti said.
For Prapti, Reflik is the most reliable recruiting solution.
The Account Manager at Reflik: Preetam Deshprabhu
Preetam Deshprabhu is the account manager at Reflik responsible for Nutiva's success.
"Preetam was totally accommodating," Prapti told us. "She did whatever had to be done as soon as possible. She had a 'Don't worry, I'll do it for you mentality.'"
This was perfect for Prapti, who mans the entire HR operation at Nutiva.
"Preetam was willing to do everything it takes. I called her at 7 PM PST. Yet she picked up, despite operating in EST!"
How Reflik helped Prapti
Preetam understood what Nutiva wanted in its next hire – as well as, if not better than, an in-house recruiter could.
Shortly after Prapti signed up with Reflik, she had a quick conversation with Preetam. Nutiva's job openings went live on the Reflik platform within 24 hours.
The right set of recruiters among the thousands of independent recruiters and recruiting firms on the Reflik platform began submitting candidates to Prapti's Plant Manager position immediately. Armed with the information Prapti shared with Preetam and a proprietary algorithm, Reflik was able to filter out the dozens of submissions and delivered the three best candidates to Prapti's inbox.
Concluding our conversation, Prapti said: "My experience with Reflik was great. I will definitely use it again and again. It just makes my life easier and allows me to focus on my other HR-related priorities."
If you would like to learn more about Reflik, click here.