You have tried everything. You have followed recruiting best practices to find the most qualified candidates.
"What now?" you ask yourself. The candidates you are reviewing just aren't good fits for your organization's needs. You know there has to be a next move. You know there has to be more to innovative talent acquisition out there. But what is it? How do you find the perfect next hire?
Kathryn Kurinsky is the Director of Human Resources at Simpson Technologies and, believe it or not, she was in your shoes just a few weeks ago.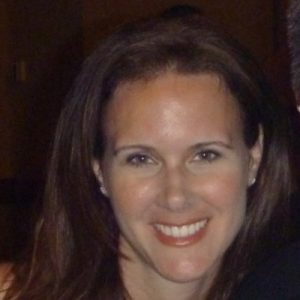 Kathryn is a veteran in the HR management and talent acquisition space with over 20 years of experience attracting, acquiring, and retaining top talent.
Before coming to Reflik to hire the perfect candidate, she had exhausted her resources. Since the very day she began working with Reflik, Kathryn quickly received resumes of highly qualified candidates. We spoke with her to understand just what had happened.
"It's embarrassing but I had not heard of Reflik before," Kathryn told us.
Despite being so new to Reflik, Simpson Technologies hit the ground running. They posted their first job onto the Reflik Talent Crowdsourcing Platform shortly after Kathryn's first call with Eduard Tilihoi, her dedicated account manager.
"The onboarding conversation I had with Ed was brief and pointed," she said. "He listened and asked the right questions."
Soon after Kathryn's jobs went live on the platform, the right set of professional recruiters from Reflik's community of thousands of recruiters went to work. Kathryn received 5 resumes of highly-qualified candidates by the end of the day.
"Before we started using Reflik, our biggest challenge was finding candidates with the right skill set. They had to have the perfect set of experiences and be in the right geography. It was a struggle."
"Since our first conversation, Ed has been very helpful," she added. "We go over candidates and make sure we are on track."
When we spoke with Kathryn, she had already received 15 highly-qualified candidates through Reflik. Two of these candidates were being scheduled for late-stage interviews.
Besides connecting clients to the best candidates for any given job opening, Reflik as a software has smoothened out recruitment workflows. "Resumes are grouped," Kathryn pointed out. "I can review all of the resumes in one convenient place. This has saved us so much time and energy."
"Reflik is surprisingly simple," she concluded. "I love it. I could not be happier!"
---
Are you interested in learning more about Reflik? Contact us at info@reflik.com
This post is a part of our Employer Success Stories series, where we cover the amazing results of Reflik clients. Click here to view the entire series.
Click here to read the last post in our Recruiter Spotlight series, where we cover the successes of our recruiting community who make Reflik the leader in Talent Crowdsourcing. Comment and Rate below!