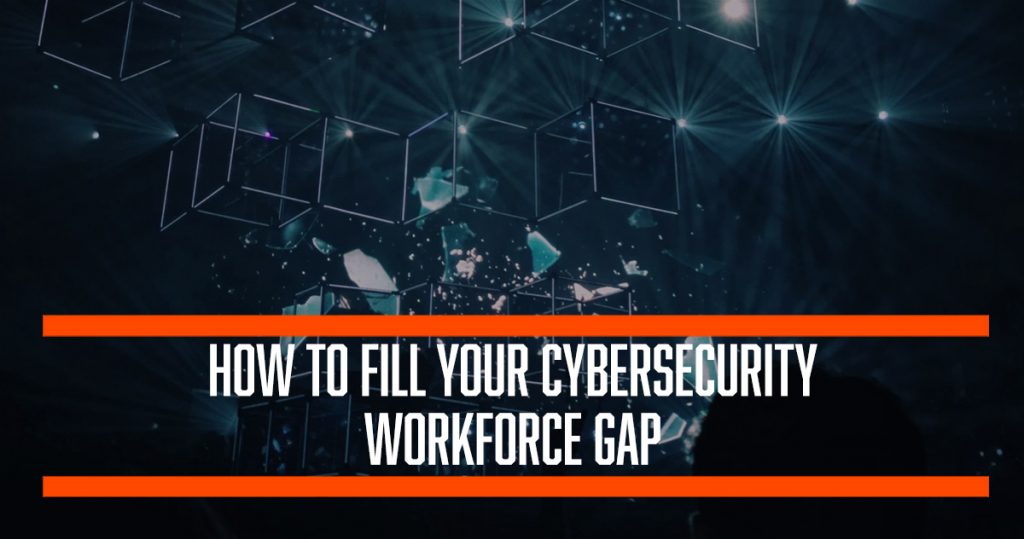 With an increase in cyber attacks, companies and organizations are more focused than ever on increasing cybersecurity and protecting data. While big companies struggle to cope with these security breaches, small businesses are equally at risk. They're often even a bigger target for cybercriminals because their security defenses are weaker than those of larger companies.
This means that cybersecurity professionals are more necessary than ever. But this high demand for security is creating a severe shortage of cybersecurity talent for companies of all sizes. In 2019, companies are becoming more desperate to come up with solutions for recruiting and hiring skilled professionals.
What's the Reason for the Shortage of Cybersecurity Talent?
Companies and organizations are looking for cybersecurity professionals who have the skills and knowledge to set up defenses and strategies for keeping data safe and secure. Many of the ideal candidates for a career in cybersecurity have a passion for research and learning, using tools and technology to implement computer networking security.   
Careers in cybersecurity encompass different areas of expertise, including these jobs:
IT security specialists – designing, testing, and implementing security strategies.

Information security analysts – protecting company computer networks and systems.

Network security engineers – managing and solving security issues including security breaches.

Security engineers – designing security systems.

Application security engineers – conducting security assessments and testing of networks and new software development. 
Within these cybersecurity jobs, there's also an increase in demand for specialized certifications, making it even more problematic and challenging to find cybersecurity professionals who hold these accreditations.
Here's a closer look at the reasons behind the workforce gap in cybersecurity and why it's increasingly difficult for companies to recruit and hold on to cybersecurity talent.
More Cyberattacks and Data Breaches
Cyber attacks are on the rise – but it's not just the increase in security breaches that's the problem. Cybercriminals are becoming more accomplished in coming up with sophisticated methods for illegally gaining access to computer networks. This includes ransomware attacks that shut down computer networks around the world to malware campaigns that lead to huge losses of data.
With these sophisticated cyber-attacks, many companies are falling behind in being able to effectively combat cybercriminal threats. They need to find the right tactics to implement the latest security strategies. To stay on top of their security plan one of the things that companies can do is to outsource to security providers or use contract labor. Outsourcing allows them to use professional skills for those areas where their own in-house security team is lacking.
Lack of Interest in Cybersecurity from Students
Although cybersecurity is a field that is in huge demand, most millennials and Gen Z-ers are uninformed of what cybersecurity is all about. One of the reasons for this is a lack of awareness when choosing a career path, with little opportunity being available to give them the information they need to make an informed choice.
Another reason that students aren't stepping up to choose a career in cybersecurity is that very few schools offer a class that informs and teaches them about cybersecurity and the possibility of a career in this field. Higher educational institutions need to find a way to make younger students aware of the different job opportunities in cybersecurity. Without this awareness, companies will be unable to source new high-level talent to join their security team.
Lack of Experienced Cybersecurity & IT Talent 
With such a shortage of cybersecurity professionals, companies will be unable to meet the need for skilled employees. In order to meet the growing demand, employers will need to look outside of the market and come up with creative ways to boost their security team. 
One of the ways companies can do this is by recruiting and training entry-level employees to fill the gap. Hiring apprentices with the right traits to work in cybersecurity is a good way to build a security team with the knowledge and skills needed to fill specific jobs within a company. It's also a good way for junior employees to get training on the job, building their skills in cybersecurity. Talent Crowdsourcing with a platform like Reflik is another way to find and attract passive cybersecurity professionals. Time and again, Reflik has helped companies find and hire top cybersecurity and IT talent.
Poor Cybersecurity Employee Retention 
Burnout is a growing concern for cybersecurity professionals. Even though they love what they do, the challenges they face can start to take a toll on both their personal and professional lives. The stress of needing to stay on top of security technology and techniques means that many professionals are leaving their jobs for less stressful positions. Burnout can also lead to human error, putting a company's security at risk.
Employers are coming to recognize that in order to improve employee retainment they need to make the workplace one that's hospitable and understands the stress of working in cybersecurity.
Employers also need to recognize the value of re-investing in employee skills. This can be done by providing employees with more training classes and opportunities for certifications, giving them the incentive to remain working for a company.
Cybersecurity Workforce Recruitment Tips
Companies need skilled and knowledgeable cybersecurity professionals to help them fight against the increasing threats of cyber attacks. As this demand for cyber talent grows, the gap in the workforce continues to widen. Employers need to come up with tactics to entice cyber professionals to join their team.
To hire and retain cyber professionals, company's can use these strategies:
Detailed position descriptions

— Be specific in defining what the job is all about. Emphasize what tools and technologies are being used, as well as the exact requirements of employment.

Work with schools and universities

— Hire apprentices, interns or students to be mentored by full-time cyber professionals on your team. These mentorships and apprenticeships can bring future cyber talent to the team once they have the necessary skills and training.

Invest in your employees' development

— Provide training opportunities for employees so they can stay up to date with current cybersecurity techniques and strategies. 

Recruit right outside the market

— Make jobs available to candidates with alternative backgrounds and skills. Many candidates can be trained in cybersecurity to make a great fit.

Take work-life balance seriously

— Offer mental health and wellness programs, highlighting a company's awareness of the high stress that cyber professionals work under.
Once companies and organizations understand the reasons behind the shortage of talented cybersecurity professionals, they can take steps to fill the gap in their workforce. This includes hiring talent from a variety of backgrounds and offering apprentice programs that make working for their company appealing to younger generations.
This infographic by Varonis about the cybersecurity workforce gap provides further information about the shortage of IT professionals in security. Find out what your company can do to hire new cybersecurity professionals for your team.
CLICK HERE to learn how Reflik's Talent Crowdsourcing can help you hire hard-to-find cybersecurity talent quickly and efficiently.