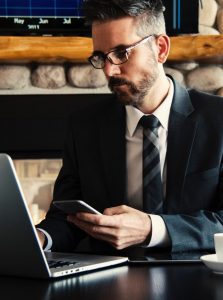 On July 26th, Reflik hosted a panel discussion with three members of the Reflik recruiting community. Hundreds of agency executives and freelance recruiters registered for the webinar and asked some very interesting questions. The panelists spoke at length about talent crowdsourcing and their experience using it. They were thrilled to answer the audience's questions.
Thribhu Chevva, the marketing and communications lead at Reflik, moderated the conversation. Eric Weissman, Jennifer Simmons, and Marzette Henderson were on the panel to discuss how talent crowdsourcing helps recruiting agencies and freelance recruiters make more money.
Eric Weissman has over 20 years of experience recruiting and has placed over 1,000 candidates in his career. He has made a number of placements on the Reflik platform and has earned thousands of dollars.
Jennifer Simmons recruited in-house as well as at agencies for over 10 years before signing up to Reflik. Reflik helped her build and scale her recruiting business. Most recently, on Reflik, Jennifer placed a tax manager at a financial services company.
Marzette is the director of operations and recruiting at one of the most successful healthcare recruiting agencies in Chicago: OmegaHealth Group. The OmegaHealth Group is a diversified healthcare company that assists healthcare organizations in their mission of helping people heal and helping to make the health system work better for everyone. Reflik is a key piece of OmegaHealth's business development program.
Thribhu gave a brief introduction to talent crowdsourcing before the panel discussion began. Below is a quick summary of the event. Click here to watch the full webinar.
How Crowdsourcing Revolutionized The Music Industry
Vinyl records, cassette tapes, CDs – this is what music looked like before crowdsourcing.
Record companies had a monopoly on all the music that was produced. Getting the attention of music executives was hard enough for really talented musicians. But, when artists "made it," the record company owned the rights to their music.
When crowdsourcing platforms like YouTube, Spotify, and iTunes came on to the music scene, they transformed the way music was produced. They made it possible for artists to free themselves from record companies.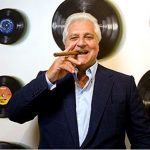 Artists using crowdsourcing platforms can now sell their music and a lot more of it across multiple platforms. They access more customers and multiple revenue streams. At the end of the day, artists earn more money for their hard work and talent.
The overall benefit for artists was: Additional channels for their music, thus, additional revenue in their pockets.
Why crowdsourcing works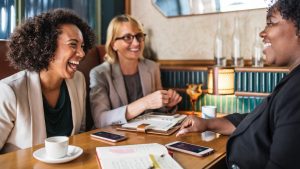 With crowdsourcing, earning more business today is literally just a click away. It is always available.
Crowdsourcing gives participants qualified clients. Participants do not have to worry about prospecting and finding clients. They do not have to become approved vendors. They do not have to worry about getting enough work to meet costs.
People and even companies can participate on crowdsourcing platform to access additional channels for more business, thus accessing more revenue streams.
Therefore, participants on crowdsourcing platforms can focus on what they enjoy the most and can bring in more money for their businesses in the process.
What is Talent Crowdsourcing?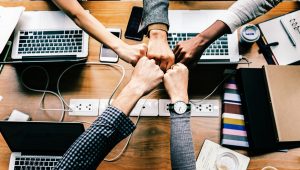 Talent crowdsourcing is crowdsourcing applied to Talent Acquisition, particularly recruitment. Simply put, a community of recruiting agencies and freelance recruiters submits candidates to employers.
At the core of talent crowdsourcing is: Jobs-on-demand for you or your recruiting agency to work on. Recruiters and recruiting agencies who participate in talent crowdsourcing no longer face sales costs and, in many cases, do not have benched recruiters.
Why Talent Crowdsourcing?
There are three major reasons why recruiting agencies use a talent crowdsourcing platform.
First, Talent crowdsourcing platforms bring awesome jobs to you. There is no approved vendor process. You simply sign up to the platform for free and begin working on jobs. You place a candidate – you'll earn the full placement fee as displayed on the platform. It is really that simple.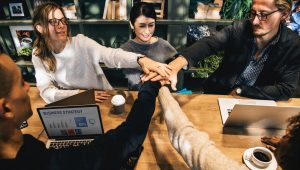 Second, most talent crowdsourcing platforms build and manage relationships with employers. The administrative burden involved in following up with clients for feedback is crippling for recruiting firms. They spend time and money on administrative tasks – like following up with employers for feedback or figuring out the must-haves and good-to-haves for each job requisition.
Talent crowdsourcing platforms handle the client relationship thereby obfuscating these administrative tasks.
Finally, talent crowdsourcing helps recruiting agencies optimize their recruiter utilization. If you own or manage a recruiting agency, this means that you can avoid benching your recruiters.
Your recruiting firm has most likely gone through "slow times." There is a fine balance between the number of jobs your firm is working on and the number of recruiters working for you firm. Talent crowdsourcing platforms provide you the jobs you need to correct this balancing act.
What is Reflik?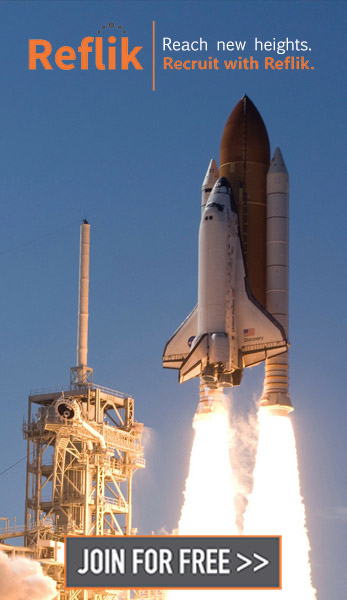 Reflik is a talent crowdsourcing platform. We are based in Somerset, NJ, not far from New York City.
We currently work with nearly 300 employers and, at any given time, we have over $2 million available in placement fees for our recruiting partners.
We work with a variety of companies across industries, including some of the leading names in the Fortune 500.

To get started with Reflik, just sign up, choose the jobs you want to work on, and start recruiting. You will earn the full placement fee for each hire.
Recruiting is a people business, so values are important to us. At Reflik, we stand by a set of values that helps to ensure that our recruiting partners are highly successful.
We believe you should:
Not wait to become approved vendors. Becoming an approved vendor can be frustrating. You can start recruiting as soon as you sign up with Reflik. We work with Fortune 500 companies who are determined to fill their open positions.
Recruit with confidence. Your candidate database is confidential and only you have access to it.
Make the most of your candidates. You have candidates and we have jobs. It is a match!
Never be left in the dark. We update you at every step of the recruiting process and maintain full transparency.
Panel Discussion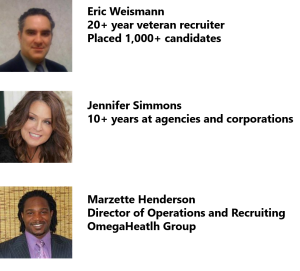 The panel discussion focused on two key topics:
Agency Productivity and Recruiter Utilization
Quality of Employers on the Reflik platform
Marzette spoke about how Reflik improved the productivity of his recruiting agency and recruiters.
"[Talent Crowdsourcing] helps us save time," Marzette said, "because it saves us the [effort] of having to go out and gather new business. You are able to focus on closing the business."
He also explained how Reflik makes managing recruiters a simpler and more straightforward process. To learn more, you can watch a recording of the panel discussion or read Marzette's success story.
The panelists discussed the quality of Reflik's employers, as well. The Reflik Platform has jobs across functional role, in every major industry, and around the United States.
Eric defined a good, high-quality employer as a client who is able to communicate well – explaining in detail the job and the hiring team, as well as feedback on submitted candidates.
Jennifer carried this characterization forward and made the argument that Reflik is able to provide its recruiting community really good information about hiring teams and particular jobs. The client gives very helpful insights into which kinds of candidates are working and which are not working.
"I am so excited to answer this question [about timely and meaningful feedback on the Reflik platform]," Jennifer told us. "While using other services, I felt like I was sending candidates to a black hole. I didn't feel like there were people behind the platform. I didn't know if a client ever saw the resumes. I had no understanding as to their level of interest. Absolutely not the case with Reflik."
"It is very apparent that there are people, real people, behind Reflik," Jennifer continued. "They are very accessible to us."
Overall, what became clear from the panel discussion is that Reflik bring efficiency and productivity to recruiting agencies and supports them with excellent requisitions from eager-to-hire clients who are happy to provide timely and meaningful feedback.
Conclusion
Crowdsourcing has transformed the way the world works. It has helped talented people develop more business and earn more money. Talent crowdsourcing applies this revolutionary methodology to the world of recruiting.
Reflik's talent crowdsourcing platform enables recruiting agencies and freelance recruiters to easily earn more business, place more candidates, and thus earn more money.
Our service for recruiting agencies and freelance recruiters has earned praise among the industry. Agency executives and freelance recruiters believe the employers hiring on our platform give them the feedback they need. Agency managers find it simple and straightforward to ensure their recruiters are productive.
---
To start working on the Reflik platform and get instant access to hundreds of jobs for your recruiting business, if you want to enjoy the future of recruiting like Eric, Jennifer and Marzette do, click here to sign up to the platform right now!