2018 has been a great year for the financial services industry. Continued shrinking of the unemployment figures saw a ratio of 1:1 of job openings against unemployed figures for the first time since the year 2000. The start of 2019 will likely see 6,000 more new openings across all industries for finance and accounting roles, rising to 163,000 in January from 157,000 in December 2018. It's looking like a great year, but one with several trends indicating potential problems if not addressed.
You can view the full webinar from December highlighting the 2019 trends for hiring accounting & finance talent below, but for your convenience, we have summarized many of the key takeaways that our research uncovered:
2019 Will See Increased Competition for Talent
The 1:1 ratio is good news. But the rise of new openings and fall in unemployment is rapid. By the end of the year, there may be too few candidates to fill existing roles. "The War for Talent" is a common expression today and 2019 is the year analysts expect this war to start impacting accounting and finance.
The main causes of this impending problem are as follows:
A shortage of candidates: not enough new candidates are graduating, but there is also a shortage of mid-career candidates, too.
The need to understand the millennial mindset in a competitive employment marketplace.
The skills gap where new graduates entering the workplace are insufficiently prepared for it.
Rapid advances in social media means the recruitment process must change to establish the right connections with candidates.
Jobseekers realize they have more choice. More will need to be done to encourage new graduates, particularly women in STEM, to develop such skills and explore options they may not have considered.
The current unemployment rate in financial services is steady at just 2% against a national average of 3.9%. Although this is a record low and not yet a matter of concern, it will need addressing.
Long-Term Trends in Employment
This situation is inevitably leading to change before it becomes a problem. It is believed that new systems such as Talent Relationship Management will lead to an improvement in quality hires. This will replace the Candidate Relationship Management system of the present which is perceived as inadequate in the changing labor market. A focus on talent is now becoming imperative.
Secondly, senior recruitment officers across all industries are beginning to understand the need to harness social recruiting strategies. Some traditional talent acquisition leaders have resisted using social media and social tools for this purpose, but these hesitations from management are in decline. 2019 will see improvement in the uptake of new technologies and techniques.
Finally, recruiters and hiring managers are beginning to understand that agility is far more important than a candidate's experience. Technology moves quickly; prioritizing experience and qualifications is beginning to fall behind the need for an employee base who can adapt quickly to change.
Crowdsourcing is Already Helping The Talent War
It has worked in many industries from investor funding to knowledge acquisition. Some of the web's most famous and successful sites use a form of crowdsourcing, including: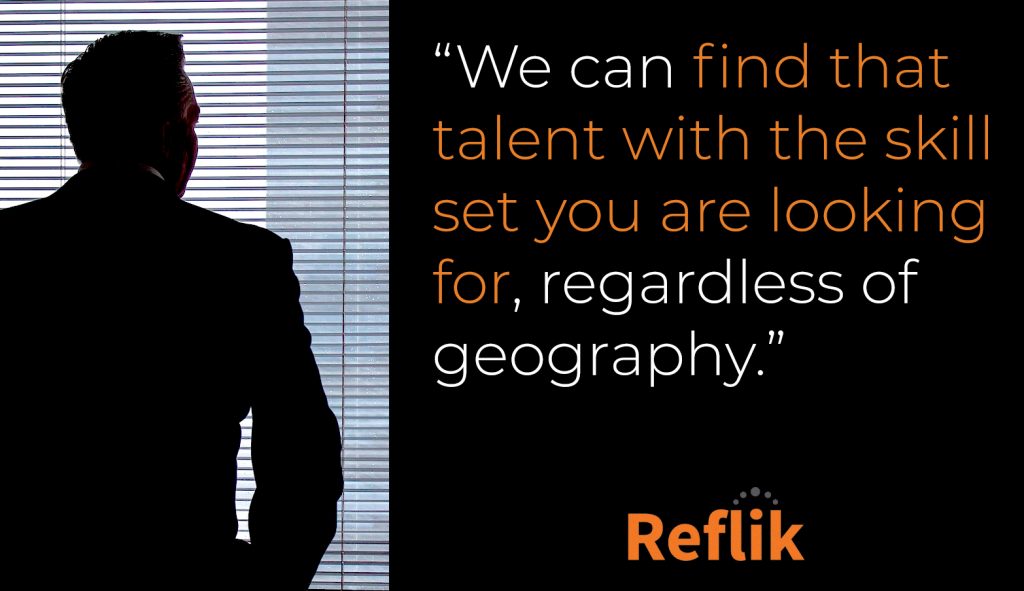 Wikipedia which uses knowledge crowdsourcing, allowing users to create and edit pages to impart what they know.
Uber crowdsources labor for the gig economy. Although it's most famous for the transportation of people and packages, it's a useful labor site for any "gig" job.
Kickstarter which is used to raise funds for a business venture or invention that may have otherwise been beyond an individual's funding capabilities.
The benefits of talent crowdsourcing for the recruitment industry are twofold. First, it will help companies Second, independent recruiters and agencies can match candidates to jobs without establishing client-vendor relationships with hundreds of companies looking for candidates in the financial industry. It becomes a win-win for both the company and the recruiter.
"With our platform, we can post one position and reach a nationwide network of recruiters that all specialize in the financial industry looking for your particular business vertical," said Christopher Moore, a Reflik Account Manager.
He then continued, "We can find that talent with the skill set you are looking for, regardless of geography."
With quantity comes quality. Separating the ideal candidate(s) from those who are not a good fit for the role is one of the biggest headaches in recruitment. By applying talent screening technology to crowdsourcing will allow us to identify the best talent and enables employers to instantly connect with the most qualified candidates, who are interview ready and interested in the job.
Reflik's Talent Crowdsourcing Platform is the Solution for the War for Talent
Reflik's business model uses crowdsourcing as one of its many tools. Hiring has never been easier for companies looking to scale their recruiting processes and attract the best available candidates. Reflik is confident that talent crowdsourcing is the solution to the problems we are already facing. In fact, we have already helped some of the world's leading brands to connect with top talent. Tech giant Canon is already a client of Reflik, along with global fintech leader Broadridge, electronic brokerage firm Interactive Brokers, investment firm Harding Loevner, and many others outside of the finance industry that use Reflik to find candidates for their related accounting & finance roles.
See a sampling of accounting and finance related roles that companies have used Reflik for below, or schedule a demo to learn more about how Reflik can become a part of your talent acquisition strategy in 2019.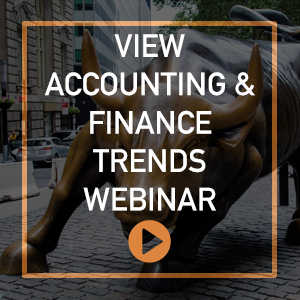 A Sampling of Accounting & Finance Roles Found on Reflik
| | | |
| --- | --- | --- |
| Accounting/Auditing | Information Technology | Finance |
| Senior Accountant – Corporate Accounting | Junior Quality Assurance Engineer | Credit Analyst |
| Tax Director – Information Reporting | Software Engineer | Financial Content Associate |
| Vice President of Global Tax | Market Data Developer | Financial Advisor Services Representative |
| Accounting Manager- Corporate and Consolidation | Data Engineer | Portfolio Management Associate |
| Tax Manager | Artificial Intelligence Engineer | Portfolio Operations Associate |
| Senior Accountant – Public Reporting | Technical Support Representative | Management |
| Staff Accountant | Mid Level Web Application Java Developer | Retail Market Manager |
| Sales | Junior Java Software Engineer | Manager – Windows Platforms and Services |
| Associate General Counsel (Securities Enforcement) | Senior Web App/HTML5 Developer | Business Banking Sales Manager |
| New Accounts Specialist | Network Engineer | Asia-Pacific Treasury, Head Securities Lending |
| Sales Engineer | Linux Systems Administrator | Marketing |
| Customer Service | SWIFT Infrastructure Engineer/Admin | Mandarin Video and Marketing Specialist |
| Technology Liaison | Senior Java Software Engineer | Writing/Editing |
| Customer Service Representative: Mandarin/English | Windows & VMware Production Support Engineer | Associate Technical Writer |
| Manager, Client Services | Junior Compliance Programmer | Business Development |
| Customer Service Representative | Software Developer | Relationship Manager, Business Banking |
| Client Services Representative: Mandarin/English | Web Application Developer | Analyst |
| Client Services Representative of Key Account Services | Test Automation Engineer | Real Estate Secondary Market Analyst |
| Customer Service Representative – Trade Issues | UI/UX Graphic Designer | Data Scientist |
| Client Services Representative | Junior Software Engineer – Java Backend | Trading Analyst |
| Client Service Specialist – New Accounts | Junior Web Developer/Java Developer | Data Analyst |
| Client Service Representative: Funds and Banking | Systems Security Specialist | Research Associate, Japan |
| Cashiering Associate – Investment Banking | Java Web Developer – Front end | Information Technology Analyst |
| Trade and Client Support Specialist | Cyber Security Specialist | Senior Data Analytics |
| Legal | Senior Software Engineer | Senior Data Scientist |
| Deputy Chief Compliance Officer | Java Software Engineer & Developer | Senior Data Analytics and Advertising |
| Paralegals | Database Architect/Developer | Research Analyst, IT |