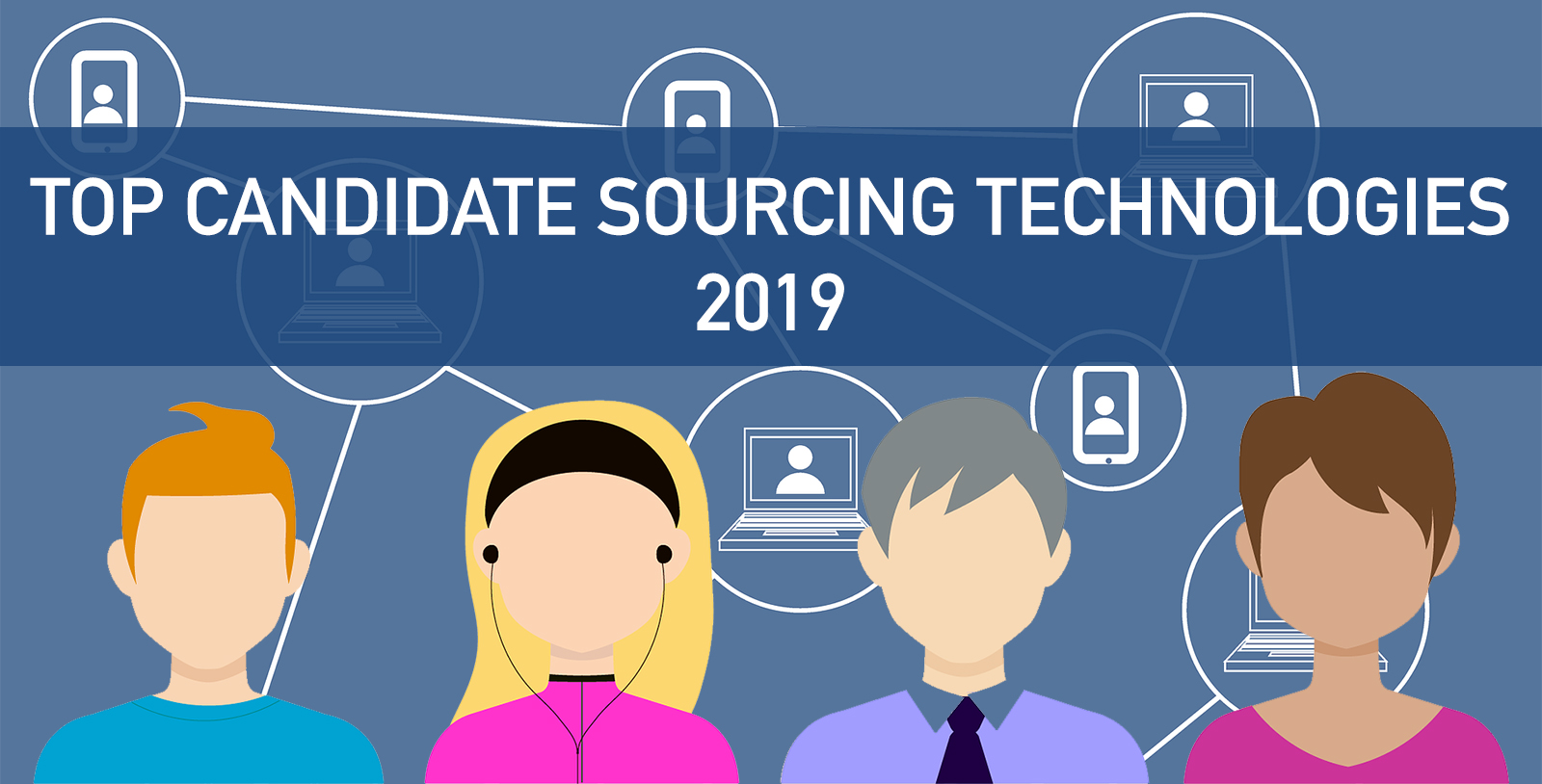 A year is a long time in technology and the past year has been heavy in innovation within the recruiting world. 2018 brought us AI and machine learning. In 2017, it was emerging but now, it's already part of the mainstream. By the end of 2019, we expect any recruitment technology worth using will have machine learning and AI at its core. It can be hard to keep up with all the technology out there, so we compiled a list of the top candidate sourcing technologies to keep an eye on in 2019.
To ensure you can find the right candidates, you need the right technologies utilizing the most up-to-date advances. The following 20+ technologies and tools will help drive success and improve your recruiting process regardless of whether you are an independent recruiter, a recruiting agency, or leading talent acquisition for a Fortune 500 company.
Top Candidate Sourcing Technologies: Websites
Reflik
As a recruiter on Reflik, a talent crowdsourcing platform, you can earn significant placement fees and spend more time recruiting candidates and less time hunting down more clients. Some of the world's leading companies, including Fortune 500 listed businesses, use the site to hire new talent. Recruiters and agencies can create a free account and get access to hundreds of open job orders across nearly every industry. Reflik brings the clients. Recruiters and agencies bring the candidates. It is that simple. Wondering what talent crowdsourcing is? Read more>>
FindThatLead
This superb yet simple service allows recruiters, entrepreneurs, and a range of others to source candidates by searching for emails and social data based on present job titles. Finding the right person for your role can often depend on having the most up-to-date information. The FindThatLead.com site also has a plugin for Chrome to aid you in your search.
TextKernel
Using Artificial Intelligence to source candidates and for generating leads, TextKernel allows recruiters to quickly extract and capture candidate information from publicly available resume sites, social networks, or your own applicant tracking systems. It then places the key data, like skills, experience, and other pertinent information into a database of clean, formatted data. You may then search this customized database and match the most ideal candidate for each role. One of the easiest ways to source candidates.
Github
Github is the first place you should consider when looking to hire software engineers and developers. Don't waste time sifting through general websites when looking for the best tech talent. Github acts as a repository, which will help you understand a developer's expertise and the types of projects they have worked on in the past.
ZillionResumes
While the site might not hold a "zillion" resumes, it may as well for how it works. ZillionResumes is a search aggregator, collecting data on thousands of candidates from across the web, providing a broad search range. Many consider this one of the most affordable resume databases available.
Calendly
Sometimes you need more than a calendar to schedule meetings. Through email, information can get lost in the crossfire. Calendly is a fast meeting booking tool that lets you set up meetings and respond with a one-touch process to improve your efficiency. As a recruiter, you do a lot of email outreach and meeting scheduling can be a drain on productivity. This free tool saves the back and forth, and can impress both your candidates and your clients when booking meetings.
EventBrite
Not technically a recruitment app or service, EventBrite is the world's largest events listing. It's a useful tool for discovering networking, recruitment, and co-working events for people who prefer to meet candidates face to face. When looking for candidates in niche industries, specialized events, conferences, and meetups can be the best place to build a personal rapport that a cold email will never match. One of the main tips given to job seekers is also to attend networking events in their industry. Give it a try.

Sourcing.io
This is a dedicated sourcing service for software engineers. Sourcing.io is not just any recruitment site though. It takes many of the tools and functions common to social media (social recruiting, recommendations) and applies them to employment. Recruiters can apply engineering-specific filters like programming languages, or open source contributions, and there is even a 7-day free trial to check it out.
TalentBin
Using automated search to take the hard work out of searching for the right candidates, TalentBin is proving stronger than ever in uniting social media accounts and other outlets to help you connect with candidates. Specifically, it helps you find tech talent not on a job board or in an existing resume database.
AngelList
Thanks to the gig economy and a growth in startups, modern recruitment has changed forever. If you're looking for a startup to hire for a project or work in collaboration, there are too few resources. Thankfully, AngelList is here. Creatively using this tool, you can use it to see organizational charts to identify possible clients, or discover job seekers and others that could be great candidates for your job orders.
Behance
Behance is a global platform for creative professionals to showcase work: photography, UX/UI, product design, graphic design, and even CAD, all with easily searchable profiles. Creatives with little time or inclination to build a site use Behance. In addition to job posting features, built-in networking capabilities make it easy to connect with potential candidates via their portfolios.
Top Candidate Sourcing Technologies: Browser Extensions
Bananatag
Sourcing candidates is just one step in the process of recruiting. Another is creating and tracking emails. See what happens to your emails after you press send. Get a notification when a candidate opens your email or clicks a link or views attachment in your email. Bananatag helps you send more professional emails to candidates, but also helps you analyze their success. Understanding when candidates are opening or clicking your emails allows you to focus on the candidates most interested in your jobs, and helps you optimize your emails for better engagement. Email scheduling also helps you work when you want, yet send an email when a candidate will be most likely to read it.
Data Miner
One of the top data scrapers presently available, Data Miner is a browser extension for Google Chrome. It allows you to scrape any data from any website, including building custom searchers and scrapes for automatic form filling, table scrapes, and pagination. This makes it ideal for compiling lists of candidates and its simplicity makes it more suited for non-technical people to use. Since it is not a bot like many of the other data scraping tools out there, it also is less likely to get flagged by sites and blocked.
GlossaryTech (for LinkedIn)
Never underestimate the continued power of LinkedIn for sourcing candidates. GlossaryTech's extension will help you talk tech and also discover candidates for niche jobs throughout the world's largest business networking site. Even as an experienced IT recruiter, it can be difficult to keep up with all of the new languages, and as a testimonial says, you will never mix up Java and JavaScript again.
Grammarly
Presentation is everything. Sadly, many recruiters are not great communicators. If an initial outreach email is poorly spelled or has a grammatical mistake, the candidate won't take you or the role seriously. Grammarly helps you to fix those linguistic faux pas and catches the typos of even the greatest writers.

Hootsuite
Another Chrome web extension, but also a web-based browser application, Hootsuite helps you stay in front of your network on social media sites like LinkedIn, Twitter, and Facebook. Spend less time on social media by using their scheduling tools to post to most social networks. A free version provides great capabilities and their Chrome extension allows you to share content you discover across the web with just a couple keystrokes and clicks.
Interseller
This is a data accumulation tool for gathering publicly-available information on a candidate, sourcing from a variety of sources in social media, across Github and AngelList (both covered above). Interseller also provides tools to reach out to your prospective candidates.
Top Candidate Sourcing Technologies: Mobile Apps
LinkedIn Recruiter
A lot of trendy mobile apps have come and go, but LinkedIn Recruiter has maintained its spot as a must-have app for any recruiter. Allowing you to escape from behind your desk, yet keep all of the tools necessary for sourcing, contacting, and staying in touch with candidates, it has remained the tried-and-true mobile app that should stay on your home screen.
Shapr
Using features similar to dating apps, you will only find networking and recruitment opportunities here. It harnesses LinkedIn data to encourage people to connect in meaningful ways. The intention of Shapr is to meet like-minded people for projects, employment, and spreading the word about roles and opportunities. Through matching algorithms, you can network with job seekers that also have similar skillsets to those you are looking for. While it focuses on local matching, there are also features to connect outside of your home area.
2019 Is Going To Be Interesting
As AI and gamification become the standard technologies, we expect some exciting developments in 2019. Recruitment has never been such a hot topic; the above technologies will certainly continue to help recruiters and businesses connect with future employees and leaders. As the job market remains competitive and unemployment rates stay low, talent crowdsourcing also will be a growing opportunity for recruiters, agencies, and employers alike. Technology can supplement talent acquisition efforts, but ultimately, the human element will remain a key factor in sourcing and placing top candidates into key roles.
Did we miss any tools? Use the comments section below and share your favorites!