As an industry, engineering and construction have traditionally been areas of high employment. The trend for decreasing unemployment continued through to December 2018 across all sectors, including engineering and construction. As 2019 begins, Reflik perceives an increase of 6,000 job openings in January 2019 alone, up from 157,000 in December to around 163,000 this month. It could be a great year. The unemployment rate for this sector is steady at 1.3% for engineering, and at 3.6% for construction. Management roles in construction are currently low at 0.4%. This is mostly good news, but there are some talent acquisition issues that will need addressing as we go through the year.
We covered the research outlined below and many of these trends in our December webinar, which can be viewed by clicking here. This is a follow-up to our trends reporting for accounting & finance.
Competition for Talent in 2019
Unemployment in engineering and construction are presently at record low levels. Many new roles will become available in 2019 while those currently unemployed will not experience difficulty in finding gainful employment. At face value, this is good news. It does, however, mean that hiring is becoming increasingly difficult in a highly competitive marketplace that seemingly favors candidates. The term used to describe this situation is "The War for Talent." 2019 is likely to be the year that the engineering & construction industry experience problems in recruitment for all job roles and levels.
There will not be enough candidates to fill the available roles as the year advances and heading into 2020
Employers will struggle to attract the right talent in an industry where just 7,000 of the 15,000 new engineering and construction graduates choose the industry as a career path
The market is presently experiencing skills shortages among the graduates who choose an engineering and construction career path. It's broadly understood that the education system is not adequately preparing candidates for their impending entry into the job market
Engineering requires not just technical knowledge, but soft skills that some candidates – not just new graduates – presently lack
A study in 2018 by Bloomberg & Workday discovered that most graduates lack both soft skills and technical knowledge. This is backed up by senior managers in the industry too.
What are the Solutions to this Talent Shortage?
The education system is not solely responsible for this. There needs to be a fundamental shift in the job market, particularly in how it recruits candidates. Innovative employers in the construction and engineering industry experience the most success. Shifting the focus is often the difference between securing a strong candidate and losing them to a competitor. The time to hire is dropping as candidates move quickly with job offers and those businesses making rapid offers, acquiring the best talent. How can the industry innovate?
Using social media channels is always useful. In the modern age, recruiting businesses, recruiters and candidates – even when they are not looking for a new role – use LinkedIn and Twitter as a monitoring tool
Reaching out not just to new channels for recruitment, but to broader demographic groups. New graduates struggle to obtain roles they crave while women are still under-represented across STEM. Both groups, especially in the younger generation, would benefit from training within a business. In turn the business would benefit from their new skills
Introducing more efficient hiring processes than before leads to improved quality of available talent. In a report in 2017, it was revealed that active job seekers are available for just 10 days. Some employers take much longer just to call for an interview
Crowdsourcing Enters the Recruitment Fold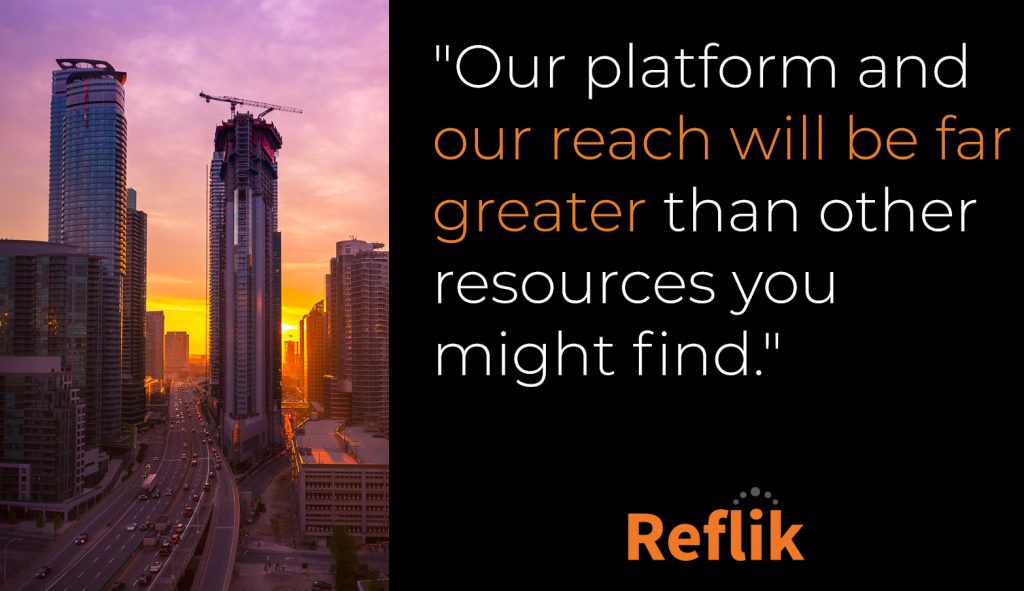 Crowdsourcing uses the power of the crowd to source knowledge and information, or investment, or support. You may already have a rudimentary understanding of the concept even if the word is unfamiliar to you. Wikipedia is built on knowledge crowdsourcing, for example. Stock photo websites such as Unsplash and Pixabay crowdsource creativity. Airbnb crowdsources resources such as property for the travel sector. All these established businesses have proven disruptive and innovative in their industries.
"This crowdsourcing methodology, being able to reach out to the vast network of recruiting resources, is unlike anybody else in the market that is going to provide you with the talent solutions that you are looking for today," said Reflik Account Manager, Christopher Moore.
There are numerous benefits to adopting a similar model for recruitment. The added benefit of using crowdsourcing here is that it can help refine a search to include quality candidates, rather than merely focusing on quantity. Moore added, "Our platform and our reach will be far greater than other resources you might find."
Introducing Reflik's Crowdsourcing Solution
With Reflik, crowdsourcing has arrived in the recruitment sector. The unique business model has already helped many of the globe's most successful businesses. Among them are companies like Solis Group, AECOM, Arup, MOOG, Brown & Caldwell, and Canon. Reflik's platform provides a place where companies can access a community of thousands of recruiters to quickly source and hire top-tier candidates faster and more efficiently than ever before. Reflik screens these candidates, matched through a complex AI system, and present your company the most qualified, interview-ready individuals.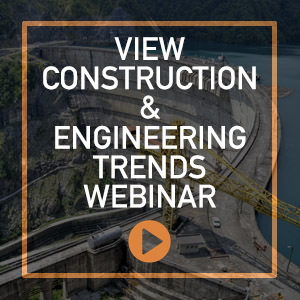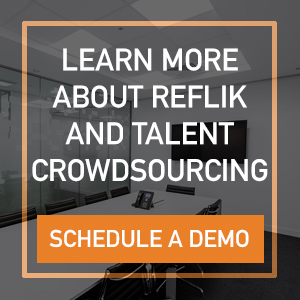 Manufacturing and Construction Roles Found on Reflik
| | |
| --- | --- |
| Engineering Roles  | Construction Roles |
| Manufacturing & Tooling Engineer | Senior Compliance Project Manager |
| Fire Engineer | Junior Project Manager |
| Senior Manager Engineering | Assistant Operations Project Manager |
| Embedded Software Design Engineer | Electrical Project Manager |
| Facilities Engineer | Business Development Leader |
| Change and Release Engineer II | Commercial Mechanical Construction Project Manager |
| Manager, SR&ED, Civil Engineering | Regulatory Project Manager |
| Sales Engineer | Senior Project Manager / Senior ITS Manager |
| Senior Site Reliability Engineer | Senior Facilities Project Manager |
| Solutions Engineer | Assistant Project Manager |
| Mechanical Design Engineer | Technical Project Manager |
| Senior Commissioning Engineer | Global Total Rewards / Work Day Project Manager |
| Mechanical Engineer | Construction Manager |
| Senior Bridge Engineer | Senior Project Manager |
| Mechanical / Maintenance Engineer | Project Manager |
| Operations Excellence Engineer | General Manager |
| Electronics and Firmware Engineer IV | Construction Project Manager |
| Electrical Engineer | Senior Construction Manager |
| Civil Engineer | Senior Project Manager |
| Senior Mechanical Engineer | Technical Senior Project Manager |
| Senior Piping Engineer | Roadway / Bridge Group Manager |
| Field Service Engineer | Senior Project Manager |
| Head of Engineering | Land Surveyor |
| EMI / TEMPEST Engineer | Field Construction Manager |
| Electro-Mechanical / Electronics Packaging Engineer | BIM Technician |
| EMI / EMC Engineer | Clinical Project Manager |
| Business Support Engineer | Construction Project Manager |
| Director or VP of Engineering Services | Senior Project Manager |
| Health and Safety Engineer | Lead Software Developer |
| On-site Operations Lead Engineer | Operations Project Manager |