SOMERSET, N.J., Sept. 27, 2016 /PRNewswire-iReach/ — Reflik, the leader in crowdsourcing talent, today announced the availability of its new appfor download on ADP® Marketplace to help companies find top candidates in half the time and for half the cost, through the platform's extensive network of recruiters and industry professionals.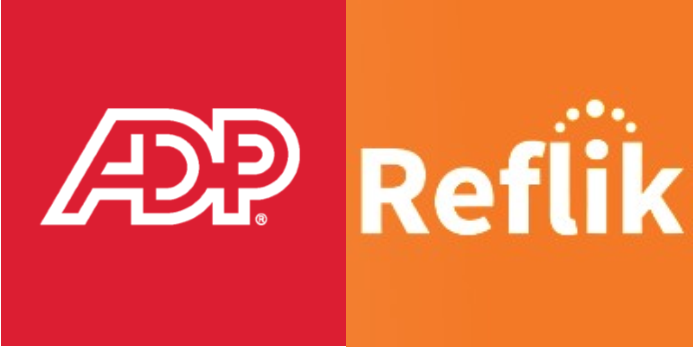 Reflik harnesses recruiters' and industry professionals' networks using a Smart Candidate Matching Algorithm to find the best candidates from their databases and connections on LinkedIn, Facebook, Twitter, and Google+. From this large pool of qualified candidates, Reflik's proprietary algorithm and dedicated account managers filter and rigorously screen the most qualified people to deliver the 10 most qualified and ready-to-interview candidates in less than 10 days. Companies only pay for successful hires, while recruiters and industry professionals receive cash rewards for successful hires.
"We are thrilled to join the ADP Marketplace and provide a seamless way for companies to crowdsource top talent to fill their open positions," said Ashish Vachhani, CEO of Reflik. "At Reflik, we are proud to help companies find top new talent in half the time and for half the cost while simplifying their process and finding their dream candidates."
Reflik joins an ever-growing lineup of critical HCM and business applications that enable employers to optimize decision-making by seamlessly integrating workforce data across their company through secure ADP application programming interfaces (APIs). ADP Marketplace is a cloud-based "one-stop-shop" designed to help employers dynamically manage an ecosystem of enterprise applications from ADP and world-class partners.
According to the ADP Research Institute®, the typical large company operates more than 31 separate HR applications and 33 payroll systems*. Many HR systems currently lack the ability to share workforce data with each other – and other core business systems. Today's constantly evolving business environment requires a digital enterprise application shopping experience and seamless data integration capabilities across solutions to drive meaningful business productivity.
"Companies entrust many service providers to support various aspects of their HR and business operations and we're providing them an intuitive platform to alleviate the management complexities," said Don Weinstein, chief strategy officer, ADP. "Reflik's customers only need to sign into one platform where they can access workforce data, integrate other HCM applications through secure cloud infrastructure and utilize developer resources to enhance their existing HCM services."
To learn more about ADP Marketplace, visit marketplace.adp.com.
* Source: ADP Research Institute®, 2015. 2015 Global Human Capital Management Decision-Makers Survey. "Harnessing Big Data: The Human Capital Management Journey to Achieving Business Growth"
About Reflik
Reflik, the leader in crowdsourcing talent, finds top candidates in half the time and for half the cost, through its extensive network of recruiters and industry professionals. More than 150 businesses use Reflik to hire top candidates, including, Marsh & McLennan Companies, Reckitt Benckiser, and CarMax. CIOReview selected Reflik as one of the 20 Most Promising HR Technology Solution Providers of 2016. Learn more at Reflik.com
About ADP
Powerful technology plus a human touch. Companies of all types and sizes around the world rely on ADP's cloud software and expert insights to help unlock the potential of their people. HR. Talent. Benefits. Payroll. Compliance. Working together to build a better workforce. For more information, visit ADP.com.
Media Contact: Kristen Fletcher, Reflik, 6313983456, kfletcher@reflik.com
News distributed by PR Newswire iReach: https://ireach.prnewswire.com