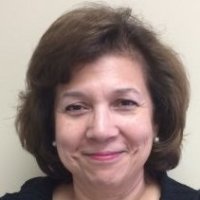 We've been recruiting with Talent Crowdsourcing for over four months now. What my colleagues within enTouch and my wider network within the HR space can attest to is: I continue to be an ambassador for Reflik. Reflik's impressive algorithm, combined with its white-glove service, makes staffing and recruiting much easier.
With Reflik, I get exactly what I want. I do not have to waste time reading resumes or interviewing people who aren't a good match (thus, not wasting their time or my time). Reflik saves us time and money, without sacrificing quality. It is a total game changer. Here are just five reasons how recruiting with Talent Crowdsourcing is simple:
1. Scalability
As the Director of Human Resources at enTouch Systems, I'm responsible for everything to do with talent acquisition for our central office, as well as our three satellite offices. We're constantly growing. This means we have to fill jobs as quickly as possible, without sparing quality.
Reflik is perfect for scaling businesses. I write up a description of a job, have a quick conversation with an account manager, and we're off to the races. Ten candidates, all matching what I want perfectly, are sent straight to my inbox within ten days. It is really that simple.
2. Finding new talent
A very important component of scaling talent is attracting incredibly talented people. With Reflik, and its far reach, we're constantly being introduced to new and diverse candidates, including passive candidates.
Using traditional methods of sourcing, we had some serious difficulty reaching passive candidates. With Reflik's crowdsourcing technology, we are filling some of the hardest-to-fill positions with the hardest-to-find talent.
3. Communication
At Reflik, I have a single point of contact. I do not have to deal with multiple vendors. The onus is not on me to coordinate with all of these people. Reflik's account managers take the responsibility to work out the back-end, so all I see are the perfect candidates.
The technology built by Reflik keeps everyone on the same page. Information flows from the candidate, to the recruiter, and finally to me in a smooth and seamless fashion. I am notified with an update at every step of the way, so I can see the progress being made on my posted positions.
The technology here is amazing, but there's more to Reflik than just cold automation. I sincerely appreciate the human touch. Account managers are totally accessible. I call Eduard, my account manager, at 7 in the morning or at 6 in the evening. Either way, he picks up the phone. The information he relays – the kind of candidates in the pipeline, the recruiters who are working on my jobs, and the perfect answer to every last one of my questions – is very helpful.
4. Drastically improving candidate experience
We have filled nine vacancies in less than four months on Reflik. When these people walk through the door, they're pumped. The whole process is easy for them and easy for us.
Candidate experience is a big deal in today's candidate-centered talent acquisition space. Many candidates exit the recruiting process because they are not fully pleased with the experience. Reflik provides for them a solid experience and this, in turn, gives me, the employer, some of the most motivated and enthused employees.
The biggest candidate experience challenge for HR executives is staying in touch with candidates. According to Courtney Hendricks from SHRM: "While there are a multitude of things that make the candidate experience a positive one, overwhelming feedback from candidates say that communication is the biggest indicator of a good experience."
The days of automated emails are behind us. They don't make candidates feel special. Candidates need the human touch. As an HR executive with multiple responsibilities, I do not have the time to keep candidates engaged or to make them feel as important as they really are to my company. This is a very important aspect that Reflik covers, so I don't have to.
5. Getting back to the big picture
As a director of human resources, strategy is key. I cannot afford to get bogged down with reviewing individual resumes. I certainly cannot afford to waste time interviewing people who are clearly not a match for my company.
Reflik has a two-layer vetting system – a combination of their proprietary algorithm and the white-glove service provided by the Reflik Account Management team. I cannot stress this enough: Reflik's two-layer vetting system works wonders. I know what kind of people I want. I communicate that to my account manager, Eduard. He delivers. And I move onto the next project. The candidates who have been referred to me by Reflik have been the perfect candidates.