Barbara Taylor was an IT manager for twenty years. In 2008, when the economy slowed down, she became one of the 3 million Americans who were laid off that year.
Though a set-back, this bad news did not hold Barbara back. She began applying to jobs and finally a company hired her as a corporate recruiter.
"I knew what recruiters do," she told me. "I thought I would be good at it. So I went for it."
Her modest tone is only matched by her effectiveness. In her four months with Reflik, Barbara has submitted dozens of quality candidates. She has just filled a web developer position in Texas for the Young Presidents' Organization on the Reflik platform.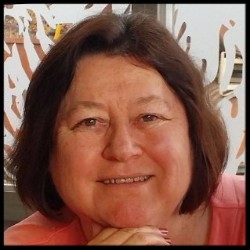 Amazed by her personality and her sheer ability, I sat down with Barbara to talk to her about what has made her so successful at recruiting. One of her tips for recruiting that has resonated with me is: get to know the candidate.
Barbara is convinced that there is a perfect job for every candidate, perhaps the result of her remarkable story. She said, you have to find a good fit to ensure that the company, the role, the benefits – all fit what the candidate wants.
Barbara left me with this, "Recruiting isn't selling. If a candidate isn't interested in a job, you cannot talk them into being interesting. Either they are interested or they are not."