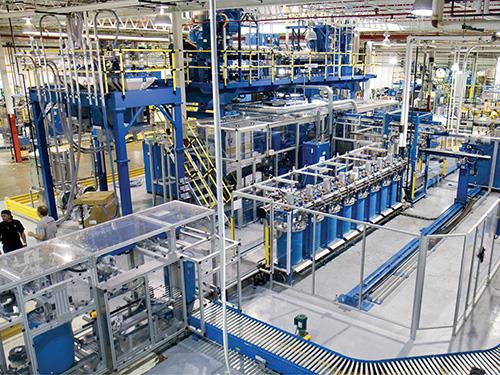 Dina Stellwagen, Talent Acquisition Manager at Mauser, recently spoke with Human Resources executives from all over the country at Reflik's most recent monthly webinar.
Mauser was founded in 1896 by German entrepreneur, Alfons Mauser, when he was just 25 years old. Today, Mauser is the leading force in industrial packaging. In 2016 alone Mauser has processed multiple acquisitions in the US and UK and has generated nearly $1.5 billion in revenue.
Reflik has filled 5 jobs for Mauser in a short period of time. At the moment, thanks to Reflik, Mauser has over 50 screened and ready-to-hire candidates in the pipeline for 10 jobs. And this is only the beginning.
The Industry Today
"The standard approach that most of us use is putting our job descriptions on sites like Indeed and LinkedIn," Dina said.
Talent Acquisition professionals are forced to "post and pray" and hope that the perfect candidate will stumble onto the description and apply. There's also the dreaded and tedious task of reading all of these resumes – usually in the hundreds – to find that one candidate.
This model is more than just a hassle. It is completely ineffective. "After a certain period of time," Dina pointed out, "we will need help filling positions."
Dina listed a few of her biggest challenges that many of our current clients as well as the webinar attendees could relate to. These were:
Very narrow job descriptions
Industry match is tough
Low budgets given to corporate recruiters by hiring managers
Reflik's Community of Recruiters
What Dina made clear is that, by connecting corporate recruiters to one account manager and by leveraging nearly 6,000 recruiters, Reflik effortlessly solves these problems quickly and effectively.
"It's all about a recruiter's database of candidates," Dina pointed out. Reflik uses "databases that many, many people have…leveraging experts in many, many industries."
Reflik's Account Management Team
Oversight and quality assurance in the recruitment process are extremely valuable, especially for a company as reputable and important as Mauser.
This is the cornerstone of Reflik's services. Certainly, Reflik's community of nearly 6,000 recruiters alone gives the tech-enabled recruitment service an unprecedented advantage over legacy players. Its account management team enables the company to provide an unparalleled experience in oversight and quality assurance.
According to Dina, working with Reflik has given Mauser the opportunity to have "many, many highly-trained eyes looking at a job." Moreover, Reflik has streamlined the oversight process without sparing its commitment to providing clients with utmost quality-in-service.
Other services, Dina mentioned, "provide a representative for each region in the country," forcing her to deal with multiple customer service representatives. "I found that to be very frustrating," she said. Having to deal with so many people at one time is an ineffective method to ensure quality-of-hire.
The key to higher-quality candidate pools is implementing a clear and distinct line-of-command.  At Reflik, clients have access to thousands of recruiters and work closely with one, dedicated account manager. The oversight process is simple, straightforward, and superior. Clients, like Dina, pass along feedback to an account manager, who then deals directly with one of the largest communities of recruiting professionals in the world.
"I'm finding that the layer of oversight that [account managers] provide to the recruiters out there," Dina said, "help me fill my roles faster."
—
This webinar, held on Wednesday, was the latest in a series held by Reflik's senior business development manager Michael Bavaro. In addition to Mauser's Dina Stellwagen, Reflik's co-founder and chief operating officer Ash Geria – a 15+ year veteran of the recruiting industry – also spoke in this latest installment.
According to Ash, "these webinars are bigger than Reflik." Their purpose is very simple but very powerful. Most companies use webinars to sell. The purpose of webinars, for Reflik, is to leverage the thought leadership that its clients possess to transform the way the recruiting industry operates in the 21st century.
If you are a talent acquisition executive and would like to learn more about joining the talent crowdsourcing revolution, we encourage you to attend our next webinar. Let us know that you're interested.