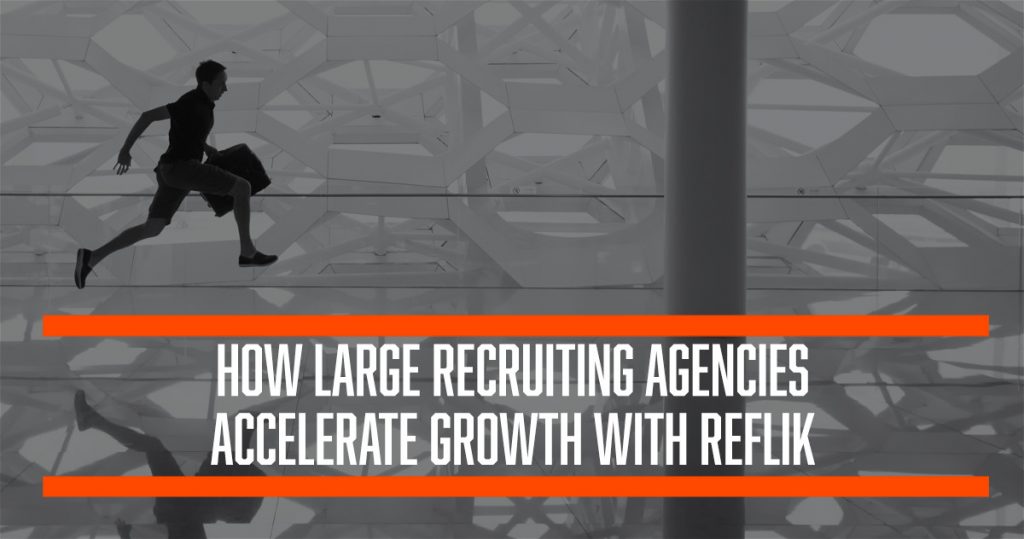 Few understand the challenges and uncertainties of the dynamic job market better than the nation's biggest recruiting agencies. From onboarding clients to managing the relationships and the hiring process, larger agencies experience the responsibilities and overhead costs associated with running a recruiting business daily.
Reflik's unique business model tackles some of these bigger burdens head-on. As a result, larger agencies such as Lawrence Harvey and Infinity Consulting Solutions recognize the wealth of opportunity to increase the volume of placements for top clients through Reflik.
Here, we show how such firms are benefiting from utilizing this service:
Cost-Effective
New client acquisition and the administrative tasks required to maintain clients is one of the most expensive parts of any recruiting business's operations. Many of the agencies on Reflik have estimated the overhead costs to be 70-80% of a placement fee and just 20-30% attributed to the recruiting efforts. Responsibilities include, but are not limited to: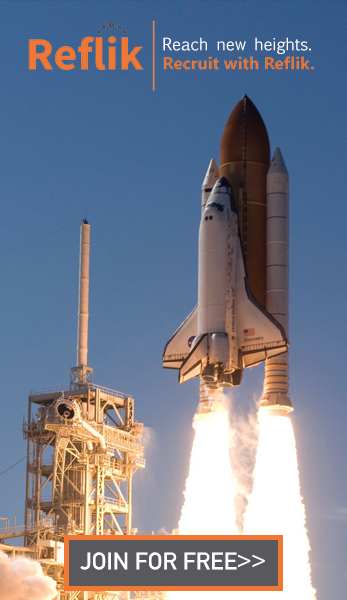 Sales & contract negotiation (legal fees)
Achieving approved vendor status
Meeting client financial & insurance standards
Client onboarding & account management
Sourcing and screening candidates
Assisting with onboarding candidates
Conducting background checks
Processing payments & finances
In an age where time is money, the service Reflik provides represents real, measurable cost savings for recruiting agencies and talent acquisition professionals. Reflik handles all responsibilities associated with establishing and sustaining client relationships while providing a more streamlined process for submitting candidate applications and tracking their status.
Robert Rush, from Infinity Consulting Solutions (ICS) that currently runs its operations from 10 office locations across the United States, shared how Reflik has benefited their business. Infinity Consulting teamed up with Reflik in 2018 on the recommendation of a mutual business connection. ICS immediately found the relationship building with Reflik particularly useful for the multiple successful placements they have made. Additionally, at times where it is not easy to find requisitions for their team to work on, Reflik has provided a consistent stream of recruiting opportunities for a wide range of jobs. This has ensured business sustainability without most of the overhead costs mentioned earlier.
Ready Access to High-Quality Clients
Large agencies also see Reflik as another resource to broaden their client pool. The broader the net, the higher chance of successfully placing more candidates. Recently recognized by Inc. Magazine in the Inc. 5000 list of America's Fastest Growing Companies, Reflik continues to grow its client base, expanding its engagement on direct and contingent labor jobs with a range of Fortune 500 to mid-level enterprises.
Nathan Wilson, the Head of Recruitment for the Privacy, Legal & Compliance practice of the well-known recruitment firm Lawrence Harvey, explained how the platform has provided access to some of the "most exciting and sought-after companies in America." At the same time, it has been a great time saver.
As more companies like Marsh & McLennan Companies, the Depository Trust & Clearing Corporation, and DuPont leverage Reflik as their one-stop agency management solution for their third-party searches, agencies like ICS and Lawrence Harvey have been able to tap into their networks and make placements for more jobs with industry leaders.
Time Effective
Furthermore, in a competitive marketplace, time-to-hire is critical to ensure a good placement. By design, Reflik expedites hires. High-quality jobs are essentially provided on a silver platter as Reflik's team proactively gets to the finer points of a particular job, beyond the general requirements, which helps to identify the right talent quickly.
Robert Rush, at Infinity Consulting, echoed this idea, commending the streamlined submission process and high level of guidance for larger agencies like his on the platform. The descriptive screening questions and job insights that clearly outline the essential "Must Have" and bonus "Nice to Have" requirements, enhances recruiters' understanding of the job from the start.
Nathan Wilson, of Lawrence Harvey, added that the platform is "very user-friendly and Account Managers offer world-class customer service, providing transparent and clear guidance throughout the recruitment process." The level of detail and communication allows them to focus more time on recruiting the right talent and making more placements.
Optimizing Your Agency's Growth with Reflik
Greater competition for jobs has increased pressure on staffing firms. That is why many agencies and recruiters turn to Reflik, where the process can be expedited efficiently. This allows recruiters and agencies to devote more time to generating revenue by making more placements.
The system streamlines the recruiting process and ensures a better experience for companies, candidates, and the recruiters sourcing talent. Take advantage of the detailed job descriptions and the additional resources available on the platform to understand the nuances of the job and enhance your candidate search.
Finally, consistency is the key to success for large recruiting agencies on Reflik. This platform is as much about relationship building and networking as it is about recruiting. Stay in contact and visit the platform regularly to capitalize on the opportunities to make placements. Click here to visit the Reflik website and sign up today!