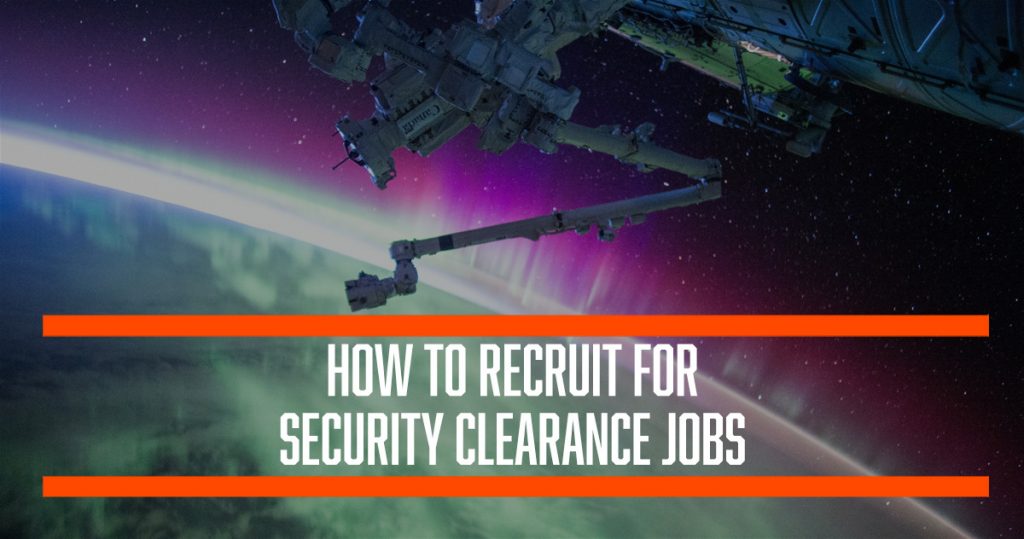 The defense industry is presently experiencing a difficult situation. With record-high military spending, contractors and government bodies struggle to recruit enough people with relevant security clearances and skill sets. There are two reasons for this. The main reason is a shrinking pool of security-cleared candidates. The second is a backlog of applicants going through security checks; clearance can take up to a year or more. This makes recruiting for roles requiring security clearance much more difficult than it has been in the past. Many of these roles work with the Department of Defense (DoD), meaning they remain less impacted by current situations like COVID-19.
Reflik is presently seeing a greater demand for these candidates. This year alone, we have helped engineering firm, General Dynamics, and cybersecurity specialists, Newberry Group, fill many vacancies that require a security clearance. Both firms discovered that the market is in a place where candidates are more selective than ever. The question of how to recruit for clearance jobs in this difficult situation requires careful consideration and a few simple steps.
What Are The Different Types Of Security Clearances?

The most important part of recruiting for security clearance jobs is understanding the different levels of security clearances. Many jobs require a minimum level of clearance. If a candidate does not hold that particular level of clearance or higher, they won't be considered. There is no wiggle room. The reason being that most work environments and information the candidate has access to, requires a minimum level of security. Since the security clearance process can take 6, 12, or even 18+ months to be granted, these clearances are typically required at the time of hire.
Security clearance is issued by the government. Many divisions of the government require security clearance, but the most common is the Department of Defense, accounting for approximately 80% of all applications. The remaining 20% are made up of applications from the Central Intelligence Agency, Department of State, Department of Energy, Department of Homeland Security, Department of Justice, and the National Security Agency.
There are several primary levels of clearance for most jobs requiring clearance:
CONFIDENTIAL: The lowest of the three levels. This is sensitive information that officials expect could damage US national security.
SECRET: The second level. This is sensitive information that officials reasonably expect could cause serious damage if released.
TOP SECRET: The third and most restricted. This is sensitive information that officials expect could cause grave damage if released.
The Department of Energy works slightly differently with two clearance levels:
"L" Clearance: The lower level of security clearance at the Department of Energy. This permits the holder access to the two lower levels of classified information discussed above (secret and confidential)

.

"Q" Clearance: The highest level at the Department of Energy. This permits the clearance holder access to sensitive information up to and including information designated Top Secret.
Security Clearance Acronyms
When advertising a security clearance role, it is important to use the right terms so that the candidate knows what is required. You may come across acronyms like TS/SCI. This means Top Secret, Sensitive Compartmented Information, which is required in many defense roles or others, where the employee might handle sensitive information such as Air Traffic Control, SIGINT (Signals Intelligence), or working in nuclear energy.
Another is CI Polygraph (Counterintelligence Polygraph), a type of lie detector test for employees looking to work for the Department of Defense or one of its contractors.
A slightly different term you may see is TS/SCI with Full Scope Polygraph. This is a more intensive evaluation, as it is earned through a process taking months, involving multiple polygraph tests and a much deeper check than the CI polygraph. The full detail of what happens during the polygraph process is not made very public.
You also may come across individuals that have or did hold a Public Trust Clearance. Public Trust Clearances are usually for people in sensitive roles like immigration and customs, public safety health workers, federal police officers, or similar. It is below the Confidential level of clearance and doesn't fully fit into the Department of Defense or Department of Energy clearance groups listed above.
Four Tips and Tricks: How to Recruit for Clearance Jobs
Be Succinct with the Job Description
If you are going to try to generate active job seeker leads, posting to job boards can be a starting point. Always compile a clear job description with relevant details to attract top talent. Write with the candidate in mind, considering what may have attracted current employees. Research most relevant search engine keywords as most job searches begin with Google, not a job listing site.
Include the following key items as a skeleton to your job posts: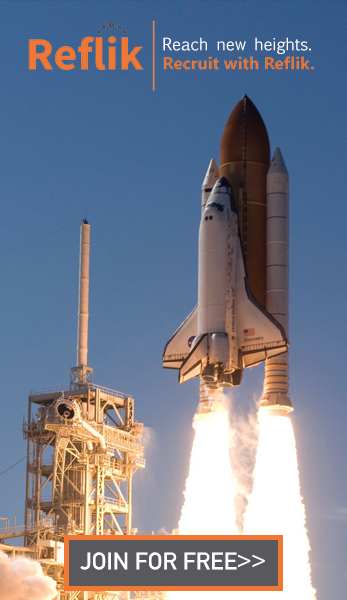 A summary of the role including daily tasks
The qualifications and skills required
What you might look for in terms of experience
Don't Be Tempted to Use Jargon
There is no need to get too technical, but content and positioning is important when trying to work out how to recruit for clearance roles. There is a trend for fancy job titles (including acronyms) that only mean something to the industry but can cause confusion for people outside of it. It is better for outreach to attract relevant applicants when job titles are descriptive: Advanced Systems Engineer, Government Communications Officer, Senior UX Designer. At the same time, spend time researching keywords you may not understand in job descriptions or new technologies that you may not be familiar with when reviewing job descriptions and beginning your search for candidates.
Sell The Benefits & Corporate Culture
We mentioned above that jobs requiring security clearance are a candidate's market; They can effectively pick and choose their roles. To capture the attention of desirable candidates, sell the benefits of the organization and/or the role. According to Glassdoor reports, the one overriding factor in convincing a candidate to move to another city is not a larger salary, but an organization's culture. People are subtle and nuanced; it is often the small things that make a candidate seriously consider a role. Generous vacation time, flexible working or family leave, company day trips, and perks other than salary and benefits. A generally positive vibe and a happy environment is important to modern employees.
Network & Ask for Referrals
You are fishing from a small pond, so you need to guide your search with precision. Due to the sensitivity of their work, many candidates also may not be listing their security clearances or many of their skills on their resume or LinkedIn. Understanding the jobs, having meaningful dialogues with candidates to learn about their background, and knowing what they are looking for in their next job is recruiting 101, but it is even more essential when recruiting professionals with security clearances. Recruiting is a relationship-driven business and that is why it is also important to prioritize strong relationships when recruiting for these types of roles. Even if they aren't a fit for the role you are looking for today, you may have future roles for them, or they may know someone in their network that they can refer to you.
Recruiting Security Clearance Professionals? Try Reflik
With an approach to recruitment utilizing modern techniques such as crowdsourcing, harnessing the power of the community, Reflik has already helped government contractors such as Newberry Group, General Dynamics, and many others. Covering industries such as cybersecurity and IT, military hardware and engineering manufacturers, aeronautics and aerospace, research services and even government agencies such as Department of Defense, our model is proving highly successful.
Many companies using Reflik's recruiting solutions have a demand for cleared candidates. If you are a company looking for a solution to find and hire top security clearance professionals, schedule a demo to see how we successfully connect clients with interview-ready candidates every day.
Ready to learn more and start recruiting on Reflik? Click below: