Reflik is a revolutionary technology platform that is changing the face of recruitment. Yet for all the technology, the human factor, the recruiters and recruitment agencies, are the key to Reflik's success. InterAction24 is a recent success story; we met with them virtually to discuss how they are using Reflik to scale their recruiting agency.
Founded in 2016 by Anna Maria Silva, we were delighted to hear the great ways in which they apply Reflik's information and methods to fill available roles.
Four Years of Growth
Anna may have started InterAction24 in 2016, but she is no stranger to recruitment with over 20 years of industry experience. At the time, Anna focused mostly on filling full-time and contingency roles for Fortune 1000 companies in Information Technology. Since then, Anna has expanded the certified Minority Women Owned company into pharmaceuticals and finance.
We have been working together for just three months; they recently joined Reflik on the recommendation of a mutual business contact who had been using our services for years. Already the agency is seeing benefits from Reflik's business model. They recognized immediately that Reflik has an impressive client list, some of whom they would not ordinarily have been able to access outside the platform, including General Dynamics, DTCC, Marsh & McLennan, Aon, and others.
Anna is the beneficial owner but the main point of contact between InterAction24 and Reflik is JuanCarlos. He was delighted to fill us in on his experience so far.
InterAction24 Highlights Three Benefits of Reflik Relationship
We asked JuanCarlos to give us a few details on the benefits of Reflik from the perspective of InterAction24:
Reflik makes great use of webinars with the clients' hiring teams to help make the most of the working relationship. The calls and the recordings that are accessible through the platform are a great tool to understand the client's expectations, consequently improving their recruiting team's sourcing strategy.
Detailed feedback from Reflik Account Managers and from the clients is also helpful in streamlining the entire process. It is succinct and clearly demonstrates the importance Reflik places on providing recruiters with the necessary feedback from clients.
There is also the human touch: JuanCarlos says working with Reflik is a collaborative experience. The vital work that the Account Managers do as part of this collaboration frees up InterAction24 to focus on what they do best: recruiting
Reflik keeps recruiters up to date with progress on a candidate's application status and the wider process. Further, the candidates are kept up to date too. This, they feel, has played an important role in their success placing multiple candidates in just three months.
Getting the Most Out of Reflik
We asked JuanCarlos for some tips for other recruiters either in the early stages of using Reflik or those considering partnering. In particular, he recommended that recruiters use the platform's range of data types to get a strong understanding of what the client seeks in a candidate. The job description does not always give the full picture into things like company culture or work dynamic. This is where the job insights come in, collating substantial data for recruiters to utilize when sourcing candidates.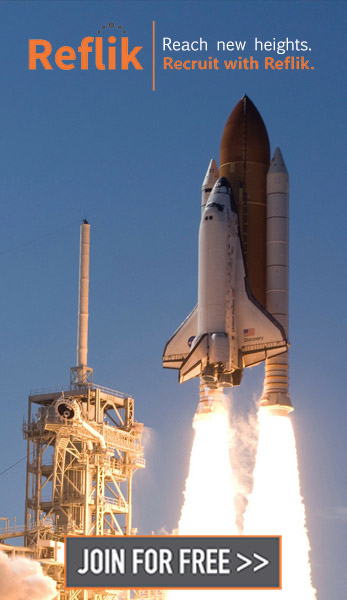 It has been said before, but everyone should use the webinars. "Pay attention to the recorded webinars with the Hiring Managers as these are vital," said JuanCarlos. They offer even more insights into their recruiting process and what the end client might seek from an ideal candidate. This is an interactive experience meaning recruiters can ask questions about the company, the role, and other finer details missing from the brief.
Thoughts on 2020 and Beyond
Even before the pandemic of 2020, technology and virtual environments were changing the face of recruitment. 20 years ago, there was little to no concept of social media and no such thing as Vendor Management Organizations (VMOs), which are now integral to outreach. Social media and more recent technology that has enabled access to big data has driven and will continue to drive recruitment.
JuanCarlos also feels there is a growing trend for working smarter across recruitment in an environment where the problems of a bad hire are potentially catastrophic. This has also driven the collaborative nature of the industry away from the traditional provider-client working relationship.
InterAction24 commended Reflik for leveraging these technologies to provide information through using an approach that is more aligned with the industry trends. Working at the cutting edge of the industry with robust technology while maintaining that human element of communication and relationship-building means this partnership is already proving strong.