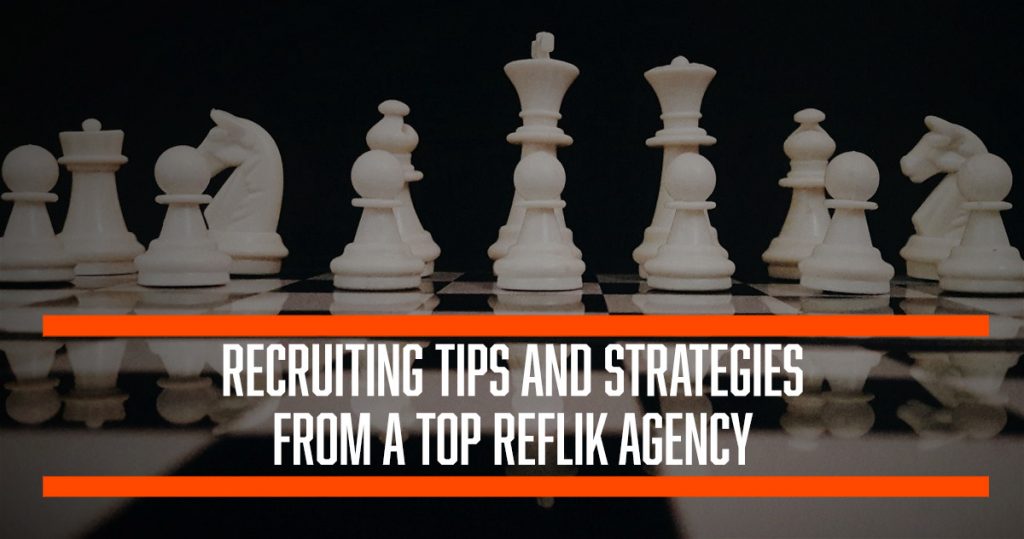 Reflik is always pleased to hear success stories from recruiters utilizing our platform. We recently spoke to Alexandra Elinsky, owner of the recruitment agency Empower Human Potential about her recent accomplishments on the platform. Alexandra started using Reflik and just three months later, made her first placement. She has since made several more placements on the Reflik platform. Here, she shares her story and offers recruiting tips and strategies for other agencies considering using Reflik to drive their business forward.
How Empower Human Potential Came to Reflik
Alexandra founded her agency in 2012, specializing in Finance and IT. In the summer of 2019, she heard about Reflik from a business acquaintance already using the site. Alexandra recognized the site's potential, greatly  benefiting from the larger placement fees to run her agency, appreciating the streamlined submission process, and finding it easy to navigate.
From her point of view, Reflik focuses on what matters. When time and productivity are essential in making placements, having a platform designed to make both the submission and the follow-up process simple is a valuable asset for recruiters. Add to this the collaborative nature of Reflik with Account Managers responding to queries quickly, and Alexandra feels Reflik is an essential growth tool.
Alexandra's Top Tips for Reflik Success
It took just three months for Empower Human Potential to make its first placement. We asked Alexandra what helped her make successful placements for jobs on Reflik.
Always Follow Up
While Reflik's technology and recruiting tools to submit the right candidates to companies are an essential part of the process, we must not forget that the foundation of recruiting is working with people. She advises to always remain in contact with candidates and certainly not disappear or fail to respond to their requests for progress.
They can become great contacts for the future given their industry connections in that field. You can ask them for referrals to make your job easier. The more amenable you are to your contact, the more likely they are to be open with you when they have an interview or other peers who may be interested.
Do Your Research
Reflik provides succinct and detailed information regarding job expectations, company culture, salary, benefits, and more for companies that are hiring. One thing that is a recruiter's responsibility, is vetting candidates and assessing their individual suitability. It is getting harder to source quality candidates with good track records and tenure. Job hopping is now the trend in today's job market and needs to be assessed critically.
The Reflik platform encourages hiring businesses to be mindful of such modern trends to better understand candidates and make the partnership mutually beneficial. It is equally important for candidates to understand the state of the modern market and what they can expect to see offered in terms of salaries or benefit packages. That is where a recruiter needs to hone their skills to act as the intermediary for a successful placement.
Recruiters should continue to hunt for passive candidates and not rely too much on job boards. That means getting creative with cold calling people who would not ordinarily be looking to move roles, but who would be open to the right opportunity. Ultimately, that is what clients are paying fees to happen.
Tips for New Users
Everyone is new to Reflik at some point. Although Alexandra found the process straightforward and Reflik easy to navigate, that does not mean new users will experience automatic success. Groundwork is needed once you have joined the site. Alexandra explains there always remains a need for creative outside-the-box thinking to source those candidates.
Just as you would adapting to any changes to your industry or workflow, be patient, and do not get easily discouraged. When used correctly, and when persistent, Reflik will work for you too. Recruiting is by and large a numbers game and that means near-constant hustling and a focus on long-term growth and reputation building rather than quick fix and short-term success.

Full Interview: Alexandra Elinsky, Owner of Empower Human Potential
Please give us an overview of your recruiting career. How many years have you been recruiting?
I started my recruiting agency in 2012. I recruit in multiple industries and for various roles.
How did you find Reflik and how long have you been working on the platform?
Since July of 2019. Another recruiter told me about Reflik.
Why do you like using Reflik?
I like Reflik because I love the easy streamlined submission and follow-up process. It makes recruiting on this platform simple, straightforward, and productive.
How has Reflik helped streamline your recruiting process?
Reflik is incredibly organized and the Account Managers are always available. I never have an issue getting a response or a follow-up that I may have requested.
When it comes to candidate sourcing, do you have any favorite techniques or tools that have helped you fill multiple roles on the platform?
You need to go out and "hunt" for candidates, don't rely on job boards. Get creative, cold call, find the candidate the client is looking for. That's what clients are paying fees for.
Do you have suggestion on strategies that have helped you earn placements on the platform?
Follow-up, Follow-up, Follow-up. ALWAYS stay in contact with your candidate from start to finish, do not disappear. Your candidate will provide you with reliable information like when they have an interview that maybe you didn't know about. You can ask your candidates for referrals. They of course know their industries and have more connections than you as a Headhunter do in that field.
How has working on Reflik contributed to the growth of your recruiting business?
I am able to get larger fees, which has significantly impacted by bottom line in the last year.
What trends do you see happening in the recruiting industry? (For timelessness, let's try to keep Covid-19 specific ideas out, but bigger picture how it might impact long-term is okay)
It is getting harder and harder to find quality candidates with good track records. Job hopping is the new trend. However, I think both candidates and clients can be more mindful and do better research with market value of talent in terms of salary expectations and other benefits offered.
What additional tips or tricks can you share for recruiters and agencies that are new to using Reflik?
Be smart, be creative, think outside of the box, be patient, do not get easily discouraged, recruiting is by and large a numbers game. Hustle, always hustle. Think more LONG-TERM growth versus short-term success.