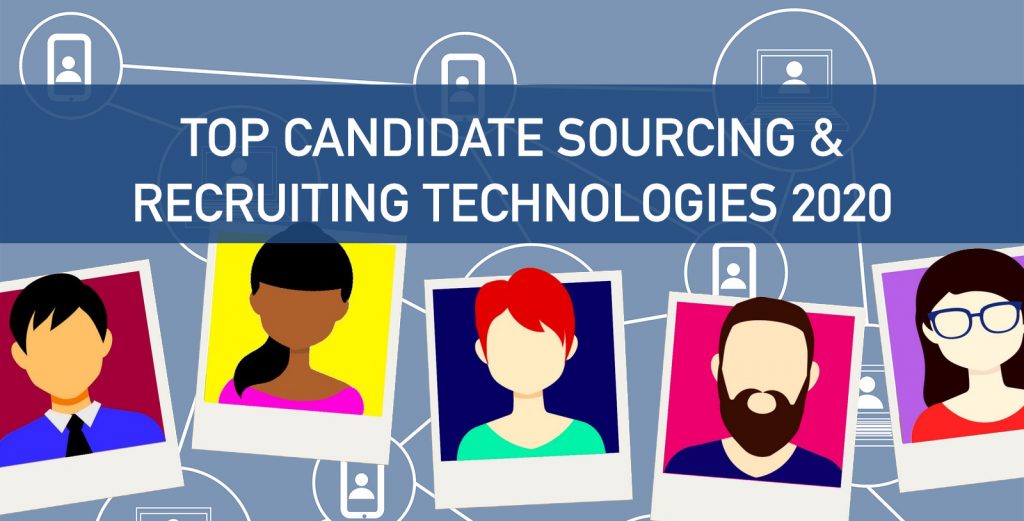 The recruiting industry is always evolving. The development of innovative technologies that are leveraging increasing virtual connectivity and a growing digital footprint provide access to a wider talent pool, while overcoming challenges posed by this pandemic. Below, we have compiled a list of some of the key online services, virtual interviewing tools, and mobile technologies that any independent recruiter, recruiting agency, or leading talent acquisition team can use to source and recruit top talent.
Websites and Services
Reflik
Earning the "Best Sourcing Technology" title in 2019's The Workies awards, this is the year that Reflik's crowdsourcing model will prove vital for hiring. Many of the world's leading Fortune 500 companies including Canon, Aon, Uber, and more, upload job requisitions to Reflik, which recruiters and agencies access free of charge. Reflik provides jobs with leading clients. Recruiters and agencies focus on bringing top talent and earning placement fees for each hire. It is that simple. Learn how you can scale your recruiting with Reflik>>
FindThatLead
This site's premise is straightforward: FindThatLead permits recruiters and hiring managers to find their ideal candidates through aggregated social data. This includes social media and personal information including their current occupation. Finding the right person for a job can often depend on having the most up-to-date information. Using only social media to source candidates can be problematic if candidates no longer use those platforms.
ZillionResumes
While unlikely to hold a "zillion" resumes, ZillionResumes is one of the best search aggregators around. It collects publicly available data, allowing recruiters and hiring managers to trawl thousands of resumes from across the web.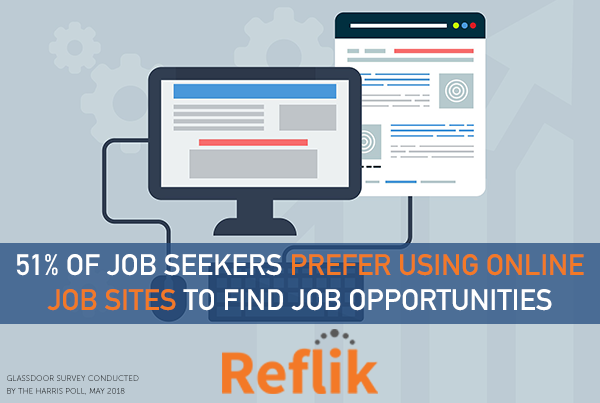 EventBrite
It may be a bad year for offline networking, but EventBrite has proven you can hold virtual, online events. This is the world's largest events listing resource and they have adapted well to the virtual world. You may use it for recruitment, networking, and to find co-working events.
Github
Github is a success story in remote working for those hiring coders and developers. It is one of the best places to find IT professionals, as it is essentially a site for showcasing their fantastic work. Do not waste time on other sites because this is where you will find most coders.
Sourcing.io
If you hire engineers, this is a great remote platform. It is an index of millions of engineers that you may sort through using a variety of useful AI tools. Sourcing.io works similar to most social media platforms, including recommendations, skills, background, and more to help you hire the right person remotely.
Behance
Behance is Adobe's creative platform for photographers, writers, illustrators, and CAD professionals to showcase their work. These are industries able to maintain continuity working remotely. So, whether you are looking to hire permanent creative professionals or freelancers/contractors, this should be a primary destination and resource.
AngelList
The gig economy is not new to 2020, but has become an accelerated trend this year. Some startups are maintaining continuity as sole proprietors. If you wish to hire startups for long-term collaboration, AngelList is one of the best resources.
TextKernel
TextKernel utilizes Artificial Intelligence to source and sort passive candidates. Recruiters and hiring managers can capture relevant data on a candidate from publicly available information and keep it in a database. This method makes TextKernel one of the easiest ways to find new leads, especially passive candidates.
Talent Bin
In the current environment, it is vital to have the most up-to-date information on passive candidates. In the online world, that means collated social media information. Unlike most others, it shows you when they were last active on social media. Talent Bin is proving itself this year as businesses look to new ways of approaching passive candidates.
Virtual Interviewing Tools
Zoom
There are many video conferencing apps to choose from, but Zoom's popularity is that users are not required to sign up for a service. Also, the controls are intuitive and designed for non-technical users, making it the perfect virtual interviewing tool.
HireVue
HireVue uses a complex process of gamified learning, video interviewing, and AI-driven pre-employment assessment to determine a candidate's suitability, all without needing to visit your organization's premises. This will allow you to onboard new employees seamlessly while working from home.
Microsoft Teams
Teams' main advantage is that it integrates with all other Microsoft products: OneDrive and Microsoft 365 (formerly Office 365). If your enterprise is a subscriber and your candidate or recruiter is too, Microsoft Teams makes file and screen sharing easier.
VidCruiter
Vidcruiter allows not just virtual interviews (including pre-recorded videos for both recruiters and candidates), but also permits virtual skill testing. This is ideal for candidate assessment, interviewing, and on-boarding.
Mobile Apps
Blonk
Once you have accumulated a pool of candidates, you will need to scale it down until you have the individuals you want to hire. Blonk looks at disparate data, permitting comparison between candidates to help you eliminate the least suitable.
JobSnap
Generation Z are just entering the job market and starting on their careers. Evidence suggests they prefer to use social networks to connect with prospective employers. JobSnap allows candidates to upload 30-second clips as application openers which the recruiter or hiring company can swipe left or right, dismissing or requesting further information.
Shapr
Shapr is a mobile app that utilizes LinkedIn data to encourage meaningful recruiting and networking opportunities – helpful in any scenario, but vital in the current remote work environment. This is designed to connect people with new career opportunities and project work.
Browser Extensions
Bananatag
Technology for candidate email tracking is proving vital in creating a faster and more efficient recruitment process. Bananatag helps you compose professional level emails to candidates and helps you track progress.
Calendly
Taking your schedules and calendar functions to the next level, Calendly's task scheduling is second to none. At a time when most meetings are online, it is easy to double book and cross-schedule. This helps avoid scheduling clashes and compiles lists for emails to send to candidates.
GlossaryTech (for LinkedIn)
LinkedIn has some custom browser extensions for candidate searching; GlossaryTech is one of them. It is an ideal tool for finding candidates in niche job markets where jargon can confuse hiring managers and recruiters. The glossary explains common terms while searching for new talent.
Data Miner
Data scrapers are a useful tool and Data Miner is among them. When installed on Google Chrome, it permits users to scrape almost any data from any website. You can customize searches, which make it ideal for compiling lists of candidates through custom scrapes and searches.
Grammarly
Communicating with candidates effectively is critical in this business. A candidate will judge constant poor presentation and communication from a recruiter or company. If an email reaching out to a great candidate is spelled poorly and contains bad grammar, it will likely be ignored. Grammarly helps fix those linguistic mistakes and typos to ensure the presentation is top-notch.
Hiretual
This browser extension developed by recruiters, for recruiters, utilizes machine learning for better candidate tracking. Among its features are work history, current contact details, and building a personalized approach. There are few browser extensions better for remote outreach than Hiretual.
Interseller
If you are looking to hire creatives and coders, Interseller is a data accumulation tool that works with Github and AngelList (both covered earlier). It will also collate information from a variety of social media accounts.
2020 and Beyond…
Online sourcing and recruiting technologies have benefited the industry in several ways and we expect that to continue in the coming years. Websites and services like Reflik allow recruiters and recruiting agencies to focus on sourcing candidates from a wider talent pool.  Mobile apps have made recruiting accessible from anywhere. Lastly, virtual interviewing tools have helped hiring teams and recruiters thoroughly screen candidates in less time than coordinating initial in-person discussions.
What other tools have helped you recruit effectively? Use the comments section below and share your favorites!