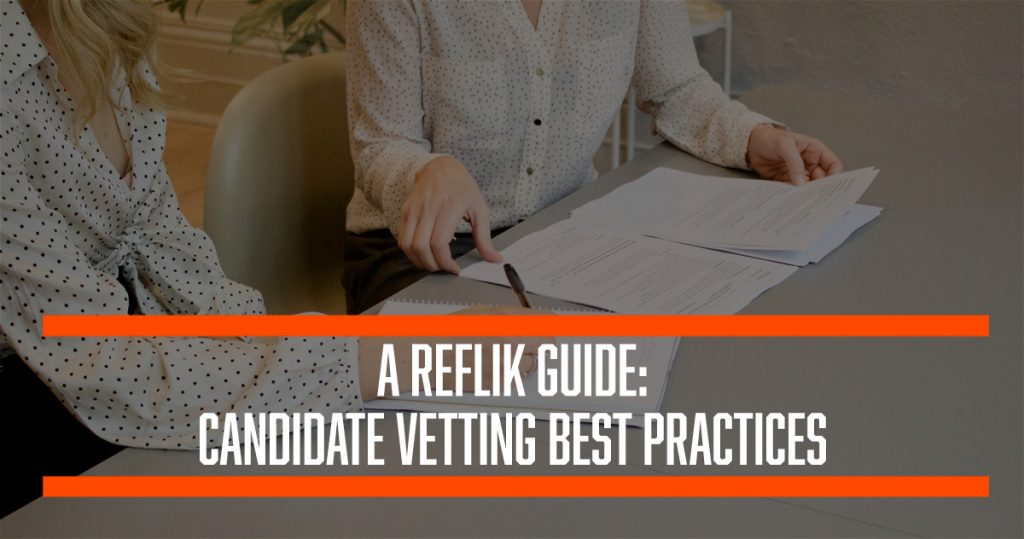 The Bureau of Labor Statistics estimates the cost of a bad hire at billions of dollars to the US economy. It is not just the financial cost, though; a previously strong team can also lose productivity, morale, and time in mitigating bad decisions taken by wrong hires.
These issues can be avoided with a robust candidate vetting framework. With a reliable vetting system during recruiting, bad hires are reduced considerably. By extension, this means more successful placements and a better reputation for the recruiter, agency, or talent acquisition specialist. Here, we share key strategies on vetting candidates to secure a strong hire for your client.
Reflik's Guide to Vetting Candidates
There are three key factors one should consider to vet candidates efficiently:
The Job: Understand the essential skills and criteria that are a "Must Have" before starting your search.
The Candidate: Spend less time on the phone with candidates who do not meet the minimum requirements to make your search efficient.
The Resume: Review, Revise, and Enhance the resume to ensure details are accurate and updated to highlight the candidate's strengths for a specific role.
The Job
Leverage the extensive information provided on Reflik for each job posting. Thoroughly review the job description, job insights, and pre-screening questions before you start sourcing candidates. For starters, pay attention to the details provided in the right column of every job description, which includes the degree or GPA requirements, location, visa requirements, salary range, years of experience, and required certifications or skills. These are primary aspects to evaluate when reviewing your candidate's profile.
Additionally, take advantage of the information shared in the 'job insights' section on Reflik to know the distinction between the non-negotiable "Must Have" requirements and the preferred "Nice to Have" skills. This section also provides insights related to key competitors, interview process, and other details that will help recruiters and agencies gain an in-depth understanding of the job requirements and client expectations beyond the basic job description.
The pre-screening questions are required to be answered by the candidate before their application is submitted. These questions can be leveraged as screening questions when speaking to your candidates.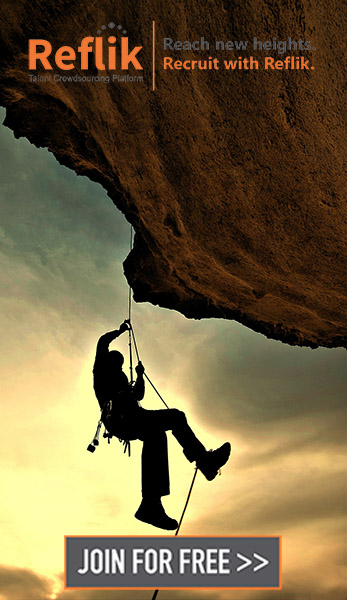 The Candidate
When sourcing candidates, be sure to clearly know their salary expectations, work authorization status, and location preferences. There could be a disparity between the candidate's current salary and the salary range for the available role. We advise checking with your dedicated Reflik Account Manager before submitting a candidate whose salary expectations do not align with the given range.
Furthermore, look at their employment history. A history of job-hopping is not preferred by clients for full-time positions; Companies prefer a steady work history to ensure a candidate can commit for the long run. Candidates who have predominantly worked as a consultant or a contractor and have changed jobs frequently is less preferred. If there is a reasonable explanation for the job changes or existing employment gaps, then please include that in the summary or cover letter before submitting the application.
Lastly, candidates should have the right work authorization status to be eligible for any job. For most jobs on Reflik, only candidates with citizenship or permanent residency will be considered. Their status should be ascertained before submitting them. These are a few key qualifiers to prioritize when you get on a call with your candidate.
The Resume
Be sure to Review, Revise, and Enhance a resume before submitting an application. You should always obtain candidate created resumes. It should be tailored to highlight the skills that align the individuals' qualifications with the job under consideration. The candidate should always be the person to create or update their resume; encouraging them to submit the information will help you evaluate the scope of their understanding of the subject matter. A typical job board resume will only be suitable for lower-level positions and should only be submitted as a last resort.
If the resume contains external links from which you might be able to extract information, check that they work. Some may not have been updated in a while; the domain may have moved or closed, or the address is wrong. Reach out to the candidate if this information needs updating and ask them to correct it for consideration. Even if not submitting the resume, copying over a broken link will not look good to the hiring company.
Finally, clients do not spend more than a few minutes reviewing resumes. Maintaining consistent and straightforward formatting of the content, font, and font sizes will be essential to highlight the key qualifications of the candidate. Ensure that the location and duration of employment in each role or company is clearly stated as well.
Recap – Best Practices For Vetting Candidates
When recruiters focus on the details and attempt to ascertain what makes a candidate suitable, they are almost guaranteed higher quality submissions. A system designed to eliminate unsuitable candidates in the early stages will mean less time wasted on unqualified applications, and Reflik's platform is designed to guide that process.
Gain a thorough understanding of the job & company with the detailed job descriptions on the platform. Match your candidates to the requirements and, finally, obtain updated and accurate resumes before submitting your candidates. Eliminating unsuitable candidates earlier with this systematic vetting process will allow you to focus your time on making more successful placements. You can also review more tips and strategies shared recently by one of Reflik's top agencies to further guide your approach.